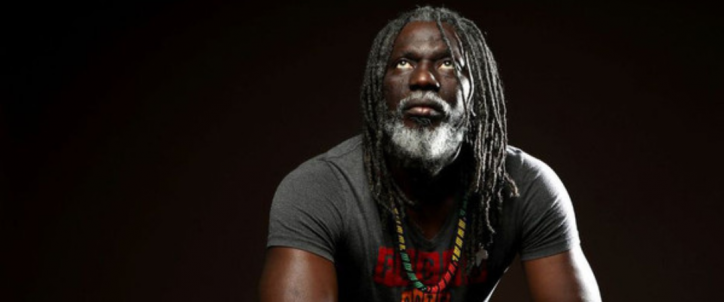 Tiken Jah Fakoly | New single
'I Can Hear' by Tiken Jah Fakoly feat. Winston McAnuff is the first taster from new album Braquage de Pouvoir, released on 4h November on Chapter Two/WAGRAM.
It's a meeting between two big names in the international reggae scene. In this period of crisis, it's entirely appropriate that these two artists should come together to channel, in the tradition of Bob Marle, the spirit of revolt.
Always in tune with the African continent, Tiken Jah Fakoly has ceaselessly called on the diaspora to participate in social movements and uprisings in African, whether at the local level (Balais Citoyen in Burkina Faso, Y'en a Marre in Sénégal) or internationally (Gilets Jaunes in France, MST and La Via Campesina in South America).
"I hear the sound of my people as they struggle". The sound of his people cries out, demonstrates and hurl undeniable slogans at their oppressors. With 'I Can Hear', Tiken Jah Fakoly and Winston McAnuff give us the truth through a megaphone, reflecting the mood on the streets.