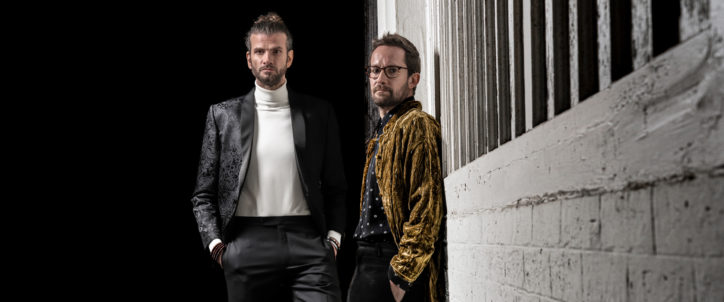 Vincent Peirani and Emile Parisien on tour
The duo of accordionist Vincent Peirani and soprano saxophonist Emile Parisien are on tour to promote their album Abrazo, released in August.
There are probably very few musicians who know each other as well as Peirani and Parisien.The two have played more than 1000 concerts together over the past ten years, and over 600 of those as a duo. They met in 2012 and their first album together, Belle Epoque, was released in 2014. From that point they quickly worked their way around the most important venues and festivals in France and toured throughout the world: in Asia, Latin America, the US, Canada and the whole of Europe.
Abrazo is an ode to the tango, its elegance, its melancholy, and its rhythmic and melodic power. The profound affinity between Peirani and Parisien and the sensibility that emerges from their interaction makes them two of the most important instrumental innovators of the moment. It's the boundless curiosity and the desire to grow together and scale new heights that binds the duo of Peirani and Parisien together and makes them so unique.