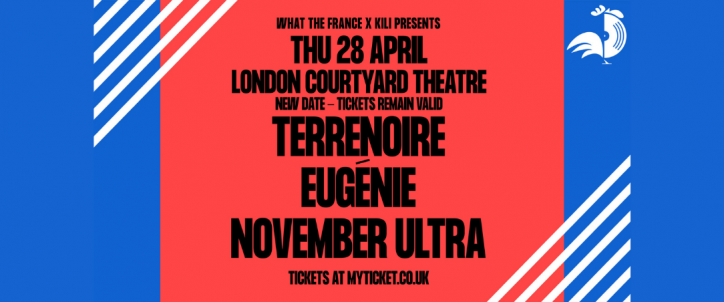 What The France X Kili Presents | New date for live night in London with Terrenoire, Eugénie & November Ultra
A new French music night is coming to London. What The France has partnered with promoters Kilimanjaro live to bring you a new showcase of emerging Made in France artists. Three brilliant new French artists will be performing together in the UK for the first time.
Having been postponed due to Covid restrictions, the new date at the Courtyard Theatre will be 28th April 2022.
Tickets are available here.
The artists
Terrenoire are two brothers, Raphaël and Théo, who grew up in the working-class neighborhood of Terrenoire in the suburbs of the post-mining city of Saint-Etienne. On their first album, electronic music and chanson feed into each other to create their unique sound.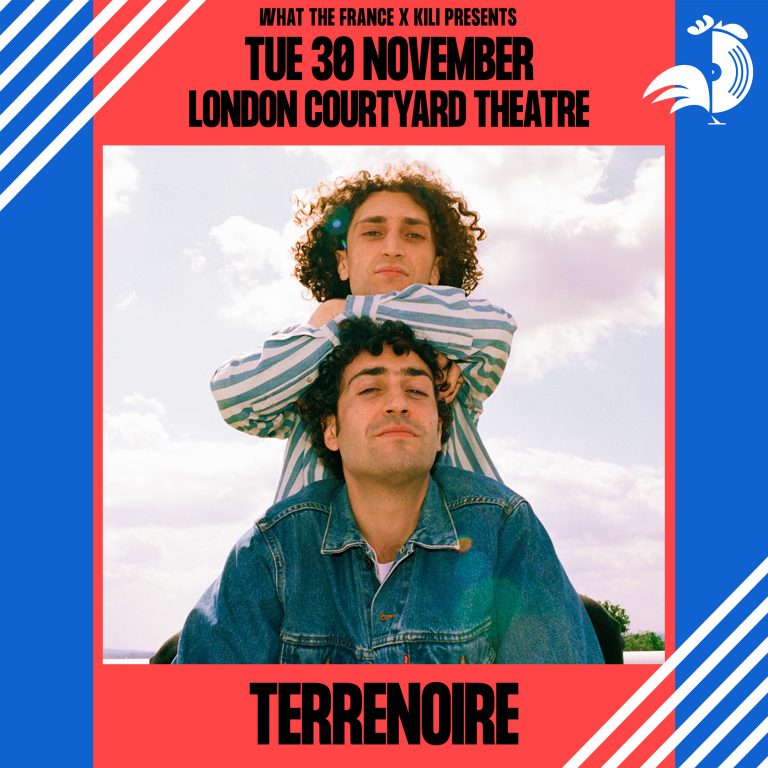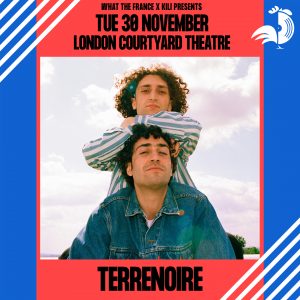 Eugénie blends mainstream pop with alternative inspirations. With all of the soulful energy of Jorja Smith and the innovative ferocity of BANKS, it's no wonder she's already had so much support from the likes of Radio 1 and CLASH Magazine.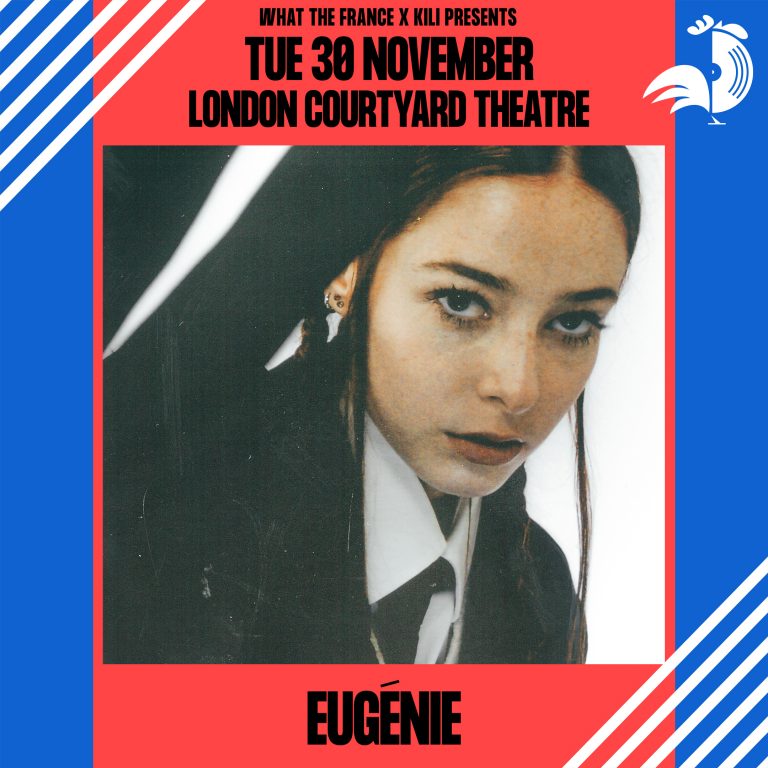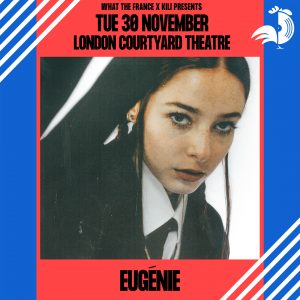 November Ultra is the former singer and songwriter of Parisian-based indie band Agua Roja. Her two first singles, the soothing DIY lullaby 'Soft & Tender' and the sweet and sour 'Miel', give us a little taste of what is to come: warm, comforting and cinematic bedroom pop.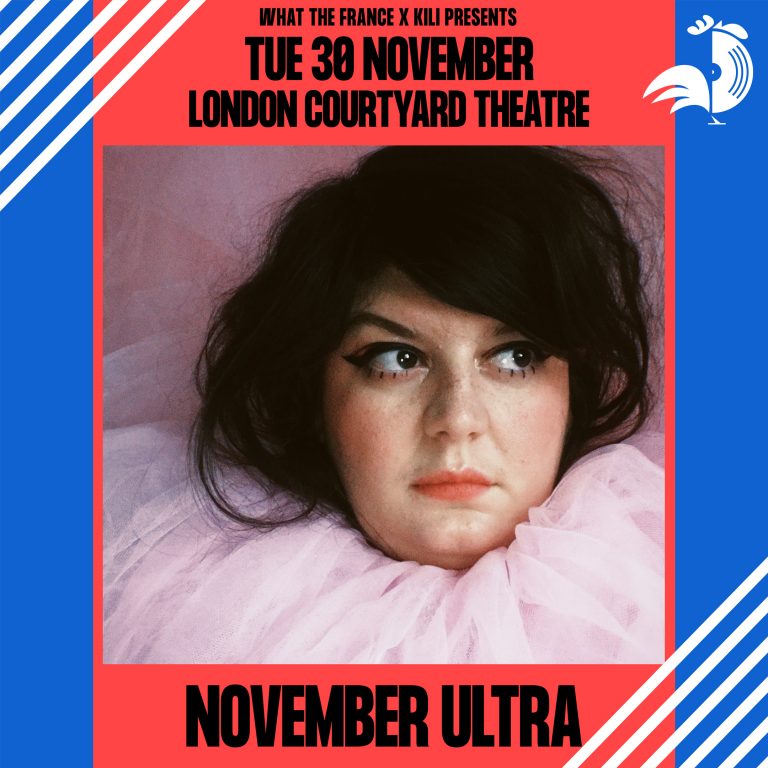 You can listen here to an exclusive playlist of 'Made in France' acts compiled by November Ultra, featuring music from Pomme, Laura Cahen, Bonnie Banane, Yseult and more.
Keep your eyes peeled for more content from the three artists as we get closer to the date!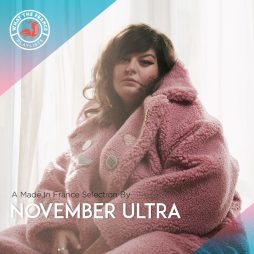 Curators
A Made In France Selection By November Ultra
Listen to a selection of "made in France" tracks, carefully handpicked by November Ultra.
Listen now
Terrenoire - Pop
Apr 28, 2022
Eugénie - Pop
Apr 28, 2022
November Ultra - Pop
Apr 28, 2022