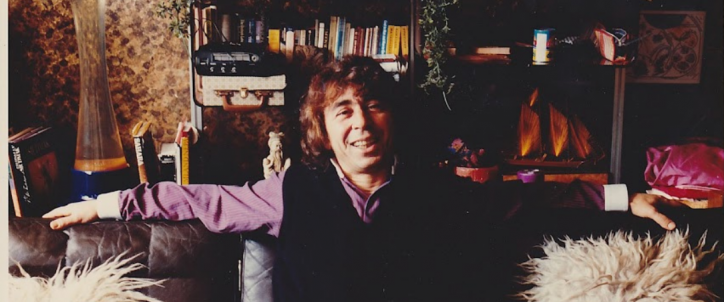 Who Sampled Francis Lai? The Playlist!
He would have been 90 years old today. Born in Nice on 26th April and deceased on 7th November 2018 in Paris, Francis Lai is a French composer and musician, known around the world for his many soundtracks. Key works include his score for Un homme et une femme in 1966, which earned him an Oscar nomination, as well as the unforgettable soundtrack to Love Story for which he received an Oscar and a Golden Globe in 1971. As well as having scored a hundred-odd films, including numerous collaborations with Claude Lelouch and Claude Zidi, he also employed his talents in the field of chanson, working with Edith Piaf from 1960 onward, also acting as her accordionist. He was also behind the success of 'La Bicyclette', performed by Yves Montand (1921-1991). He also worked alongside Mireille Mathieu, Isabelle Aubret, Philippe Léotard, Petula Clark, Nicole Croisille, Dalida and Jacqueline Dulac, as well as a number of Quebecois artists like Nicole Martin, Fabienne Thibeault, Ginette Reno and Martine Chevrier. In 2014, he received a 'Lifetime Achievement Award' at the World Soundtrack Awards in Belgium.
Predictably, a repertoire as rich and brilliant as that of Francis Lai has been plundered by numerous artists around the world. The original soundtrack to Love Story (which sold six million copies worldwide) was repurposed by hip hop group House Of Pain, with the piece 'Snow Frolic' being used on the hard-hitting 'Word Is Bond'. The same applies to 'Search for Jenny' which was used by rapper Termanology on 'Takin You With Me' and The Alkaholiks on 'The Next Level', while the main theme from the film was reycled by French rapper Davodka on 'Toujours les mêmes qui trinquent', as well as American Reks on 'Soul Of Black Folk'. The theme was also treated to drum & bass and jungle reworkings by  DJ SS ('Lighter') and Sound Of The Future ('Lighter – DJ Friendly Mix').
'Plus fort que nous', from the soundtrack for Un homme et une femme has also been reused numerous times – by duo M.O.P ('Lifestyles Of A Ghetto Child') and Swedes Jay-Jay Johanson and Magnus Fryberg ('It Hurts Me So'). Meanwhile, Marseille rapper Akhenaton has made use of soundtracks for two Claude Lelouch films, with Les uns et les autres being sampled on 'New York City Transit' and Un homme qui me plait which was the basis for his trio performance with Pit Bacardi and Yak called 'Sentier lumineux'.
It's less well known that Lai also wrote the music for a number of erotic films like Emmanuelle II (l'antivierge) in 1975 and Bilitis in 1977, with the soundtracks selling a million and seven million copies respectively. The lascivious sounds of Bilitis inspired Frenchman Passi ('Les flammes du mal'), German Azad ('Detonation'), Polish artists Slon and The Returners ('Puzzle') and American Montana Of 300 ('Chiraq Vs NY'), who breathed new life into 'Scène d'amour', while 'Mélissa' proved to be fertile territory for Brooklyn MC Necro ('Dead Body Disposal'), as well as renowned Norwegian duo Röyksopp ('She's So').
Thanks to our Who Sampled Francis Lai? playlist, you can (re)discover a selection of tracks from this unparalleled writer of melodies, sampled by artists from around the world. After each original piece you can hear several of the tracks it inspired.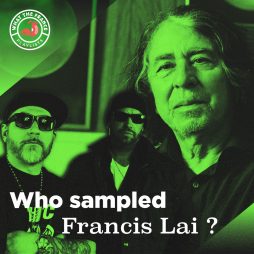 Themes
Who Sampled Francis Lai ?
Discover a selection of Francis Lai creations that were sampled by artists worldwide.
Listen now