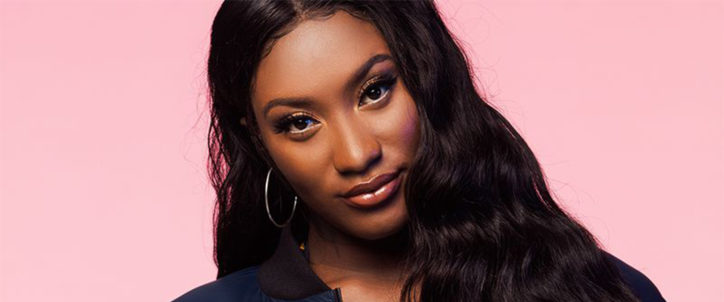 25.10.19 – Friday Releases!
Fill your ears with the new music on our 'Latest Releases' playlist! Every Friday, What The France offers up a selection of the week's new releases – songs from across the musical spectrum, covering a whole host of styles, but which have all emerged from the French music industry and have potential beyond the country's borders.
We begin with the most international French artist of the moment, Aya Nakamura, who's given us a deluxe version of her debut album with several bonus tracks. When it comes to electronic music, you're well served by new tracks from Cerrone (remixed by Mercer), Caravan Palace (remixed by Fakear), Brodinski, Flavien Berger, Lido, Jean Tonique, Cézaire, Plüm and Hypnolove. Hip-hop lovers, meanwhile, can check out a  'Made in France' American rapper Afu-Ra and the eagerly awaited album from ASM (A State Of Mind). We're staying with urban tunes but with a more Caribbean vibe on the new opus from Admiral T, Caribbean Monster and the single 'Mucci Mata', which brings together the French group L'Entourloop and Jamaican Skarra Mucci. From there we're heading to New Caledonia for Marcus Gad's roots reggae, while the group Tryo make a strong comeback with a new version of their hit 'L'hymne de nos campagnes', on which they're joined by Zaz, Vianney, Gauvain Sers, Claudio Capéo, Bigflo & Oli, L.E.J and Boulevard Des Airs. While we're on the subject of rock, we've also included the charming collaboration between The Limiñanas and Etienne Daho, 'One Blood Circle', and a selection from Sauce piquante by Theo Lawrence. In terms of high-calibre pop, we recommend  Cocoon, duetting with Elisa Erka on 'Baby', Saint DX with catchy new number 'Xphanie', and As Animals' new album Nemesis. Jazz afficionados can celebrate the return of veteran André Ceccarelli with his Asta – Passers of time album, on which he is accompanied by Sylvain Beuf, Thomas Bramerie et Antonio Farao. We finish with a flourish and two classical music releases from Les Arts Florissants with Paul Agnew for Gesualdo: Madrigali, Libri primo & Secondo and Les Siècles with a performance of 'La Symphonie fantastique' by Hector Berlioz.