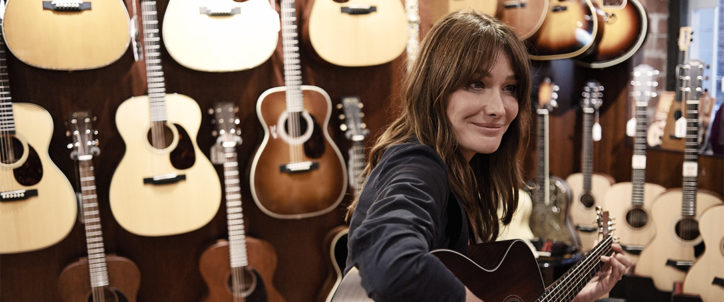 25.9. 2020 – Friday releases!
Fill your ears with the new music on our 'Latest Releases' playlist! Every Friday, What The France offers up a selection of the week's new releases – songs from across the musical spectrum, covering a whole host of styles, but which have all emerged from the French music industry and have potential beyond the country's borders.
With the release of Carla Bruni's new album creeping ever closer, she has released a third track drawn from it called 'Le petit guépard'. More new chanson comes in the form of a collaboration between icons Jane Birkin and Étienne Daho on the single 'Oh! Pardon tu dormais', which is also the title of the next album from Serge Gainsbourg's muse, due for release on 20th November. Kimberose's enveloping soul voice is in evidence on her new single 'Back On My Feet'. In the realm of rap and R&B we recommend the new album from ASM – A State Of Mind called Blue Cocoon, as well as 'Pour nous', a duo between Vegedream and Tayc. For your dose of pop-rock, let yourselves be transported by the new singles from Isaac Delusion ('Friends'), José ('Dada'), Blowsom ('Belle') and Marina Kaye ('7 Billion'), as well as albums from Télépopmusik (Everybody Breaks The Line) and Tom Leeb (Silver Lining). A blast of psychedelic electronics awaits on the new single from Fhin, 'Love Attack', and you can also move your hips to 'Fire' by Lemarquis, before embarking on a global trip with David Waters'  'Manyé' for company, expertly remixed by Voilaa, Simbad, Chien Méchant and Synapson. And to conclude, classical fans are in for a treat since this week marks the double return of Christophe Rousset and Les Talens Lyriques with the simultaneous release of two recordings: Mozart: Betulia Liberata and Armand-Louis Couperin: pièces de clavecin.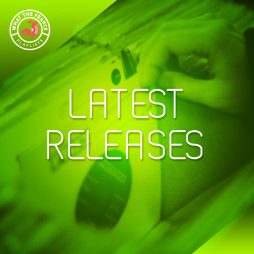 Charts & News
Latest Releases
Here you can find all the latest music releases made in France.
Listen now