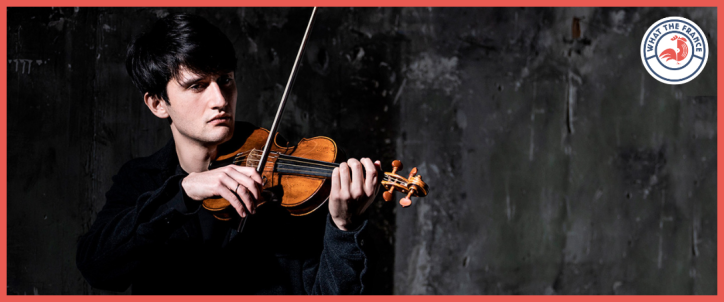 "A classical voyage with Théotime Langlois de Swarte"
In the latest episode of 'A classical voyage with…', What the France provides you with another interview all about classical music, this time with Théotime Langlois de Swarte. The 11th video in the series invites you on a journey to get to know the brilliant violinist that little bit better.
An interview with Théotime Langlois de Swarte
In this What the France interview, Langlois de Swarte tells us about his first music-related trip to China and describes the Eastern audience's reaction to the very Western music of Ravel, as well as painting us a picture of the Brazilian and Spanish audiences at his concerts. This episode is also a chance to find out which French books, films and dishes the violinist holds dear to his heart.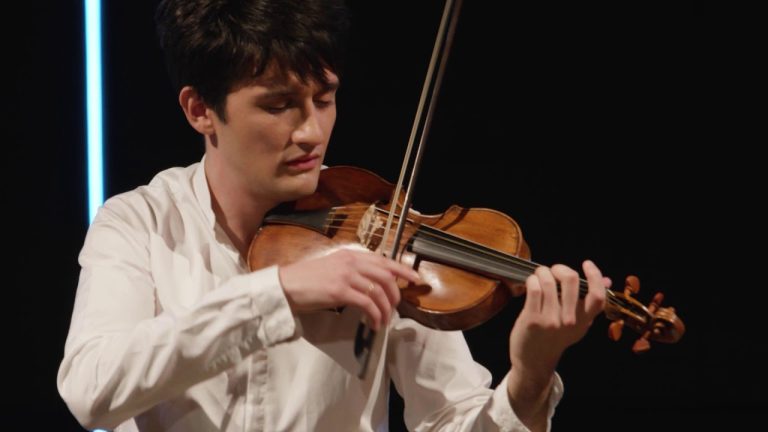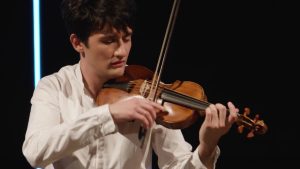 Classical and baroque violinist Théotime Langlois de Swarte.
Théotime's first encounter with the violin dates back to when he was just four years old. For him, the violin and its bow were an ensemble that bore a strong resemblance to a medieval knight's sword, and it was this ultra-realistic imaginary world that led him into baroque music. Since then, he has cultivated a vast repertoire that has its roots in the 17th century but extends all the way into the contemporary era, with this eclecticism earning him the title of 'Revelation' in the 'Instrumental Soloist' category at the 2020 Victoires de la Musique.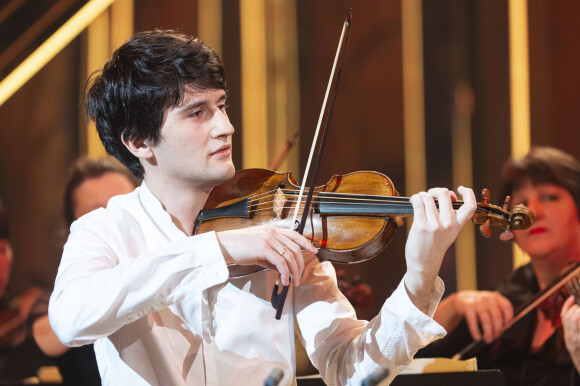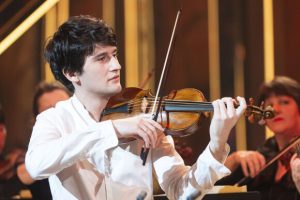 Langlois de Swarte's musical education
Before he could play his 1665 Jacob Stainer violin, Langlois de Swarte earned his stripes by enrolling at the Conservatoire de Paris, starting off in Michaël Hentz's class before founding the ensemble Le Consort with harpsichordist Justin Taylor in 2015.
His talent and level of recognition as a soloist would then take him to distinguished concert halls around the world, where he would perform recitals on the prestigious "Davidoff" Stradivarius, which is kept at the Musée de la Musique in Paris. 2020 marked the start of his collaboration as a soloist with label Harmonia Mundi, with whom he recorded his debut album, The Mad Lover, alongside lutist Thomas Dunford as a dedication to English music. This record was followed by five further works, the most recent of which, Les frères Francœur, was released on Alpha Classics / Outhere Music France in October 2022 and features his collaboration with Justin Taylor.
This latest video opens a window into the world of classical and baroque music, which, at first glance, may seem difficult to grasp. In spite of this, Langlois de Swarte talks about it with sensitivity and emotion.
While you patiently wait for future 'A classical voyage with…' videos, we advise you to listen to the 'Keep It Classique' playlist, which uncovers the latest classical releases made in France.