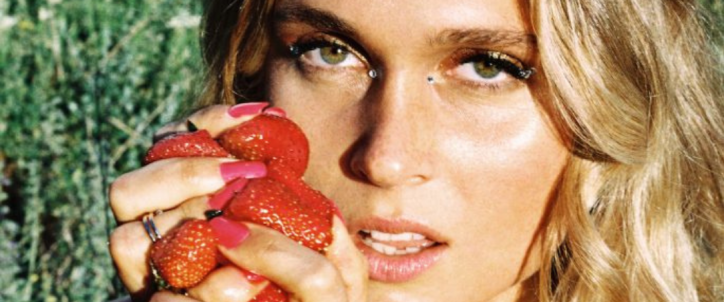 anaïs | Debut EP '44'
anaïs's warm, playful and effortless voice has a profoundly nostalgic pull that makes you want to drive through the streets at night, put the music on loud and surrender to melancholy. In her lyrics, the 21-year-old singer explores themes that preoccupy so many people of her age: self-acceptance, mental health and social relations. She is releasing her first EP, 44, on French label Believe.
Thanks to her Belgian origins, anaïs grew up in a multilingual environment and is fluent in German, English and French. Nevertheless, these three languages sometimes aren't enough to express her feelings and thoughts so she had to find another way: through music.
Since the release of her hit 'Runaway' she has been one to watch in alternative pop and has been releasing killer tracks month after month, songs which get under your skin or accompany warm summer reveries.
Listen to her in our 'Pop The Champagne' playlist