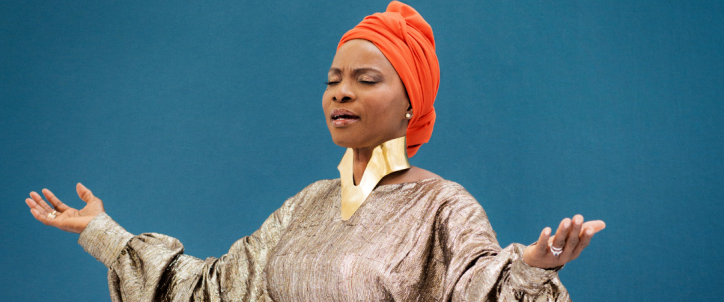 Angélique Kidjo | New album 'Mother Nature'
On 18th June, Angélique Kidjo is releasing her new album Mother Nature, an album that is politically and socially engaged and which pays tribute to her cultural heritage.
On 'Africa, One Of A Kind", Nigerian singer-songwriter Mr Eazi joins Kidjo on a captivating hymn which has a particular meaning for her: "Mr Eazi started the song with a sample of 'Africa' by Salif Keita, a song I was supposed to perform at Carnegie Hall with Manu Dibango last March," she explains, referring to the world-renowned Cameroonian musician who died after contracting COVID-19 in March 2021. "The event was cancelled, but it was supposed to be a celebration of 60 years of the independence of my country and 16 other former French colonies – something which happened just two weeks before I was born. The question the song asks is "Are we really independent?"
Angélique Kidjo: a devoted star
She's simply unique: over the last three decades, Angélique Kidjo has consolidated her status as one of the most extraordinary voices on the international scene, inspiring innumerable artists with her ingenuity, her eclecticism and her limitless creativity. Simply defining her as a World Music star doesn't do justice to her artistic stature. On her new album, the singer – who has already had four Grammy Awards – collaborates with some of her musical offspring, including some of the most intriguing young West African artists of the moment, covering afrobeat, afro-pop, dancehall, hip-hop and R'n'B. The result is a truly visionary work, anchored in a deep understanding of musical traditions but fresh, innovative and inventive.
The album Mother Nature fulfills a promise that Kidjo made for the first time when she accepted the prize for Best World Music Album at the Grammy Awards in 2016, then repeated when she won the same prize in 2020, proudly proclaiming that "the new generation of artists coming from Africa gonna take you by storm and the time has come."
Kidjo underlines the fact that the album is about taking stock of one's musical heritage. "For many years, I have looked to make music that makes me happy and which is faithful to who I am but, over time, I've become aware of the impact my songs were having on younger generations," says Kidjo, who is originally from Bénin. Mother Nature explores pressing questions like racial injustice and the climate crisis and demonstrates once again the capacity of this long-term activist to transform complex subjects into radiantly joyous music.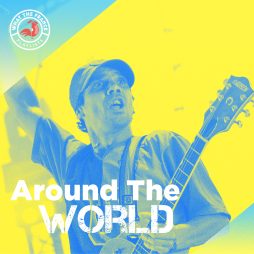 Genres
Around The World
Explore the latest world music hits made in France. Follow us for weekly updates !
Listen now