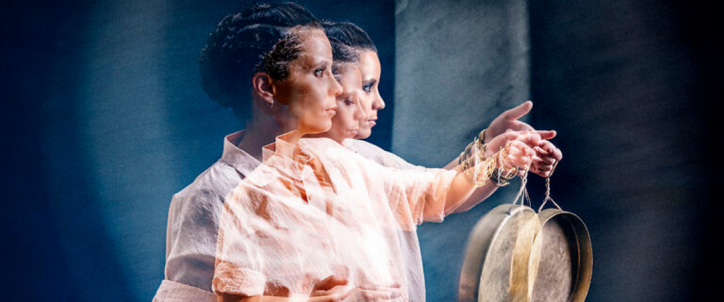 Anne Paceo | A new album and an exclusive playlist for What The France !
The seventh studio album from jazz drummer and composer Anne Paceo, who has won numerous awards to date, is called S.H.A.M.A.N.E.S. It's a concept album that draws on shamanic culture which is also a captivating multi-lingual voyage across the frontiers of jazz, folk, chanson and various global sounds. From a young age, Paceo has been fascinated by the diversity of cultural traditions and the rituals that accompany them and this new work is for her is born of a desire to experience and explore the depths of her inner self. Principally influenced by the musical and vocal practices of shamen, it moves from exorcism to the vaudou ceremonies of Haïti, via the divinatory chants of Siberia. At once introspective and extroverted, the artist places herself in the the role of a mediator between the human and the invisible worlds, masterfully managing to carry the listener through 12 songs as though it were a single journey, one that is both spiritual and multilingual, and which traverses different worlds and cultures.
Born in 1984, Anne Paceo, who grew up in Ivory Coast, began playing drums very early and from the age of 19 began accompanying numerous renowned artists on international stages, including Henri Texier, Rhoda Scott, Christian Escoudé and Sandra Nkaké. After studying at the Conservatoire de Paris, she released her first album Triphase in 2008, as part of a trio of the same name. Having already received a prestigious Victoires de la Musique award for 'jazz newcomer' in 2011, it was with ther fourth album Circle that she broke out internationally, thanks notably to its expansion of contempoary jazz to encompass elements of folk, chanson and world music, which she used to create her own, uniquely identifiable sound. To date, she has played over 500 concerts in 45 countries accross the five continents and has since received two more  Victoires de la Musique awards in the 'jazz artist of the year' category (in 2016 and 2019).
Paceo has taken the time to put together an exclusive playlist for What The France, showcasing her eclectic tastes and featuring music from Lucie Antunes, Bachar Mar-Khalifé, Lala &ce, Billie Brelok, November Ultra, Clara Ysé, La Chica, Tshegue, Oumou Sangaré, Tony Allen & Sampa The Great, Laura Cahen, Mathieu Boogaerts, Piers Faccini, Guillaume Poncelet, Ensemble Sequenza 9.3, Blick Bassy, Thomas de Pourquery, Isabel Sörling, Naïssam Jalal, Christine Salem, Trans Kabar and Camélia Jordana.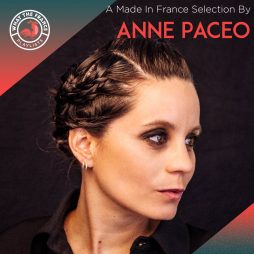 Curators
A Made In France Selection By Anne Paceo
A selection of "made in France" tracks, carefully handpicked by Anne Paceo
Listen now