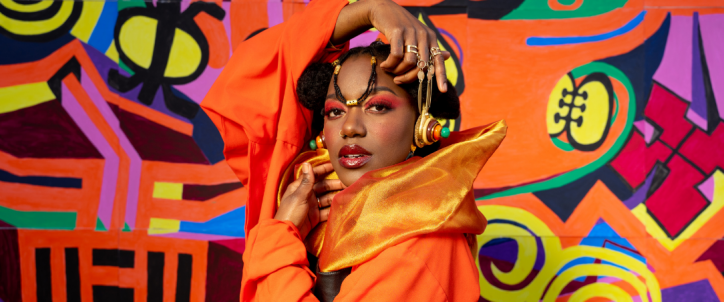 Awori & Twani | New album 'Ranavalona'
Ranavalona is the fruit of a collaboration between Ugandan rapper Awori and French multi-instrumentalist and producer Twani. It's an album that convinces with its modern electronic rhythms  in a breakbeat style, combined with hip-hop, neo-soul and R'n'B and African influences.
Born and raised in Kampala, Awori moved to Switzerland at the age of 11 with her family and, influenced by her grandfather, began writing her first songs. In 2010, she started the CaramelBrown (Kami Awori) group, which led to her being spotted by and touring with German singer 2013.
In 2019, during a workshop for emerging artists organised by French label Galant Records, she met producer Twani. Born in Lyon, the latter is a singer-songwriter, multi-instrumentalist and budding producer who has already worked with a number of other artists. Together, Awori et Twani  put out their first single 'Cortex luxta' in 2019, which was well received by the French press.
Taking the single as their cue, the pair went on to write a whole album. In a spirit of equality and independence, the two artists have created an album that is significant, eclectic and multiform, inspired by productions from Flying Lotus and J Dilla. The beats are perfectly complemented by the voice of Awori, which jostles with sounds drawn from hip-hop and R'n'B, Erykah Badu and Janelle Monáe.