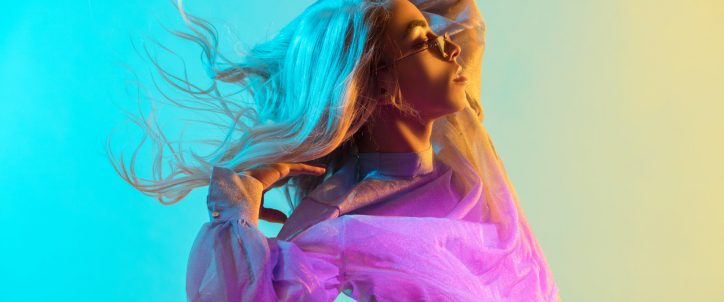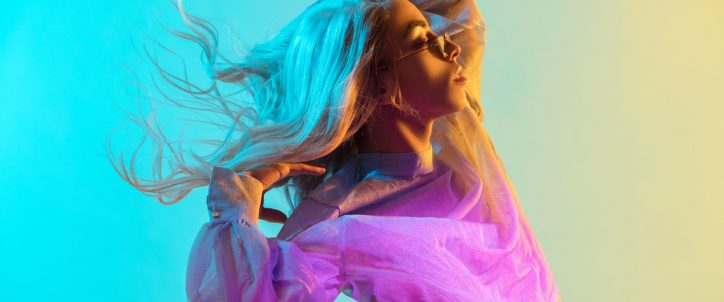 Bilal Hassani | The exclusive interview
Bilal Hassini has been named the new 'queen' of pop by Billboard and has been celebrated by the fashion world. And he came close to selling out the legendary Olympia venue in Paris in only days, and on the back of a single track! He took part in the The Voice Kids in France five years ago, where his version of 'Rise like a Phoenix' by Conchita Wurst catapulted him to fame, along with his YouTube channel – his take on Aya Nakamura's 'Djadja' has had more than 6 millions views.
Bilal Hassani grew up with the music of Freddy Mercury, David Bowie and Michael Jackson. But he is also influenced by 90s divas like Mariah Carey and Whitney Houston. He is a huge fan of Eurovision and he demonstrated his enthusiasm by entering the running to represent France (on the programme Destination Eurovision.) His wish came true and he flew to Tel-Aviv to perform the song 'Roi', which he wrote himself. He was one of the youngest French performers ever to take part in Eurovision and reached 16th place. Bilal was not disappointed. saying "When I went on stage to perform 'Roi', I had already won". Now What the France meets the young artist!
WTF : Hello Bilal, delighted to be able to interview you! Your looks are really extraordinary: do you model yourself on anyone in particular? Are there people or things in your daily life that influence the choice of clothes and make-up that are a key part of your artistic identity?
Bilal : There isn't one particular person. My inspiration come from many different sources, including people I see on the street or on Instagram. Also many ideas come from music videos I saw when i was a child, especially Michael Jackson and Mariah Carey's.
WTF : Which concert has made the biggest impact on you?
Bilal : Definitely the Mrs Carter Show, 24th April 2013 at Paris Bercy. Beyoncé impressed me a lot. It was the first time i'd seen her on stage. That kind of concert makes me want to change the world. It motivated me to write more songs, like a kickstart to finding my own path and developing my own art.
WTF : What are you listening to at the moment ?
Bilal : Many different things but especially the first two albums by Jojo ('Get ou'). I also like to listen to Rosalia, i'm a huge fan! I'm also really into the soundtrack to British musical 'SIX', which is the story of Henry's VIII six wives adapted as a pop concert.
WTF : What is your guilty musical pleasure ?
Bilal : It's hard to say, because i love things that people consider beyond the pale, even if people says those songs are bad taste. For example, i think 'trashy' boys bands like the Backstreet Boys are awesome – it's excellent pop. My favorite song is 'The Call'. Most of the time i'm not ashamed, especially when it comes to music.
WTF : What's been the biggest influence on your musical style ?
Bilal : Mostly the France and USA, but not only. Of course famous voices like Dalida, Georges Brassens, Piaf and singers like Lorie and Nadiya, who were well known in the early 2000s. In general, pop and RnB from the early 2000s influenced me a lot. In terms of the American influence, i first think of Mariah Carey and Tony Braxton and their personal, intense lyrics. Since my father works in Singapore and Vietnam and i visit him often, Asian pop has played an important role too, especially Korean pop. That kind of pop is really visual and i find it incredibly stimulating and exciting. I come from the internet generation, who can listen to all kinds of songs by artists from all over the world. I've been a huge fan of Eurovision since I was a kid and I love to discover Italian, Dutch or Slovenian artists that way.
WTF : Can you briefly describe your experience at Eurovision ?
Bilal : Taking part in Eurovision was an amazing, wonderful experience. It was like a dream come true. My expectations were very high. The best part was to meet so many different people. At school, it was always difficult because my classmates saw me as 'different' to them but at Eurovision I never felt like I was out of place! The people there were wonderful, all those artists with amazing voices and songs with real artistic value. To me, it was the best school i could ever imagine, i learned a lot from this experience.
Thank you Bilal!
Bilal will be starting the 'Kingdom' tour in France in October. It takes its name from his first album Kingdom, released in May, which includes 'Roi' and singles 'Jaloux' and 'Fais Beleck'. 'Roi' is an anthem conveying of an important message about self-acceptance, and which mixes urban pop with French chanson. 'Jaloux' is a direct message to the people who criticise Bilal for his looks and sexuality. He refuses to let hate and homophobia get him down, and his star continues to rise.