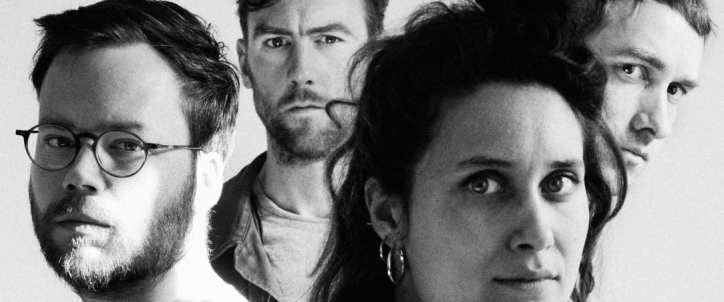 BRNS | New album 'Celluloid Swamp'
Indie pop-rock group BRNS are releasing their fourth album, Celluloid Swamp, on 22nd October on French label Yotanka. Inspired by pop culture, this album is marked by its diversity and its contrasts. There are retro sounds and futuristic synths, and an assortment of ideas from indie, pop and rock, all recorded by Grammy-winning engineer Alexis Berthelot.
Just a year after the group's formation, BRNS had almost instant success with their first single 'Mexico', in 2011. They followed up with the Wounded EP (2012), then the impressively mature debut abum Patine (2014). On Celluloid Swamp, with its basis in rock and pop, it's the voice of singer Nele De Gussem and the R&B inflections of drummer and singer Timothée Philippe which take them in a new direction.
The ten tracks on Celluloid Swamp are born of spontaneity. They're the result of a seven-day road trip around New York and was recorded at Studio G in Brooklyn with engineer Alexis Berthelot, known for his collaborations with Moses Sumney, Sunwatchers, Marc Ribot and Frank Ocean.
On the one hand, BRNS's sound is characterised by keyboards, bass (Antoine Meersseman) and guitar (Diego Leyder) but on the other, their music is free of any inhibitions and offers a space for experimentation.
The sleeve was created in 3D by visual artist Monsieur Pimpant and explores a parallel reality, one suffused with strange colours and positive psychedelic vibrations. In the same way, BRNS have opted for acid, carefree melodies on this new opus, far from the industry obsession with algorithms. It's the sound of a group finding its spirit and a new vitality..