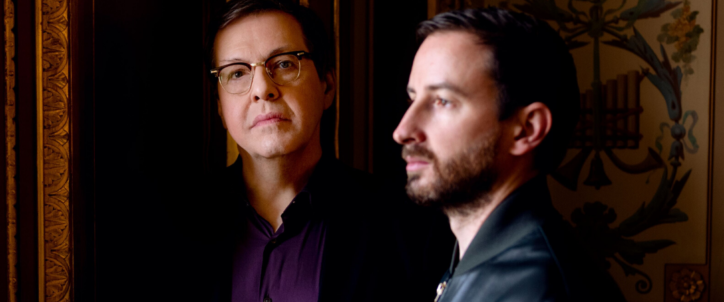 Bruce Brubaker & Max Cooper | 'Glassforms' Album Released
Innovative pianist Bruce Brubaker and electronic producer Max Cooper come from very different musical worlds, but have found a connection working together on a completely new interpretation of Philip Glass's music. On Glassforms, released on 5th June, the two artists tell a story of diversity and vulnerability.
Grand piano meets electronics
Commissioned by the Orchestre Philharmonique de Paris and first performed in 2019, Glassforms mixes acoustic concert piano with synths and cutting-edge electronic production techniques to create a captivating album and a dynamic live experience.
In collaboration with software developer Alexander Randon, Cooper has developed a new form of musical expression using coding. He created a tool which can take signals directly from the piano and turn them into new, but closely connected, forms that trigger his synths on stage.
The result is that each Glass piece becomes its own electronic 'instrument', an instrument which Brubaker also plays as he performs the original piece. Cooper modulates and develops the piece, sometimes adding his own melodies and introducing his own variations.