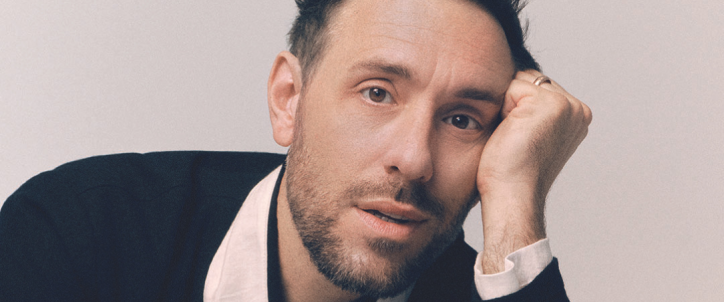 Charlie Winston | New album and tour
Charlie Winston came to the attention of the world in 2009 with the success of his track 'Like A Hobo', which revealed an identity founded in folk and rock. On 30th September he'll be releasing his fifth album,  As I Am, on French label Tôt ou tard.
One of the most representative tracks on the album is 'Exile', on which Charlie clarifies an internal debate that has been troubling him for some time, one that stems from him being an English artist who is popular in Europe and pretty much unknown in his own country.
"In this song I confess that I am no longer really a British subject, that I have become 'Frenglish'. A feeling that Brexit has reinforced. My wife is French, I live in France, and my audience is mainly based in Europe. I was frustrated for a long time not to be recognized in Great Britain. But that is now one of the elements of acceptance that this album is so marked by."
The new album
As I Am was conceived at a particular moment: behind the closed doors of lockdown, and under the permanent injunction of social distancing and observance of preventative measures. A happy paradox, as the English singer appears here with no mask and had never really been one for self-exposure. "The album title, As I Am, has the value of a mantra. It's a way of reminding myself of who I am now and that letting go doesn't mean giving up", he says. The album is also suprising thanks to the collaboration, as unexpected as it is fruitful, with hitmaker Vianney.
Tour
Charlie Winston will be touring in Europe throughout December.