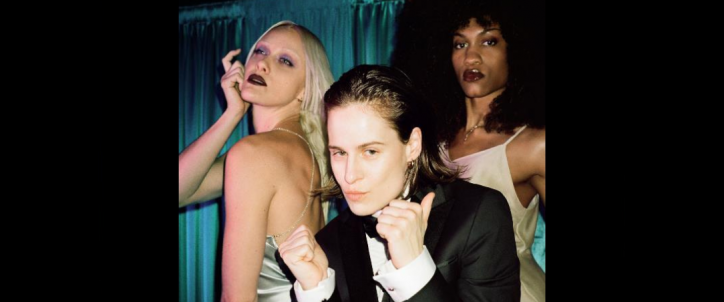 Christine and the Queens | Single release ahead of a new album
After the surprise release of a new single, Christine and the Queens aka Redcar has announced the release of Redcar les adorables étoiles on 23rd September. In addition, three shows have been announced in Paris and London, "in the name of poetry." The album is available to pre-order now.
The single 'Je te vois enfin' was released recently. It was mixed by legendary American producer Mike Dean, who is also renowned for his work with Kanye West, Lana Del Rey and Jay Z.
Redcar les adorables étoiles follows up from the La vita nuova EP, which was acclaimed by the press in 2020 and which was accompanied by a short film.
Previously, Christine and the Queens cemented her place on the French and international scenes with second album Chris and collaborations with Charli XCX & Caroline Polachek ("New Shapes") et 070 Shake ("Body"). Her song 'Christine' – or 'Tilted' in English – has been viewed 56 million times on YouTube.