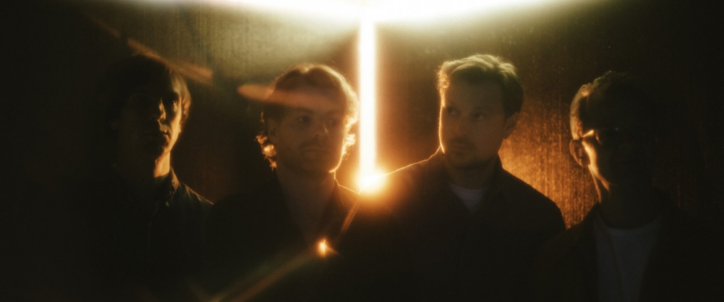 Django Django | New album 'Glowing In The Dark'
Django Django's fourth album Glowing In The Dark maintains their eclectic, multi-genre approach while exploring themes of escape from despair and restrictions.
How it started
It didn't take long for the careful Vincent Neff and the more direct Dave McLean to believe in the potential of their project. Both grew up listening to the diverse musical landscape of the early 90s when, as Vinny puts it, his older sisters and their friends "listened to indie bands and then went out raving at night." They created the songs that comprised their eponymous debut album in 2012, drawing on sounds from obscure garage rock to gentle electro-pop, with vocal harmonies and references to Sergio Leone. Keyboard player Tommy Grace and bassist Jimmy Dixon were already in their circle and rapidly became full-time members.
The new album
With Glowing In The Dark there have been some changes to the approach. As the band's members Vincent Neff, Dave McLean, Jimmy Dixon and Tommy Gracen no longer live near each other, working remotely has impacted on their sound and taken in them in new directions. The album also features a guest appearance from Charlotte Gainsbourg, who is also signed to the Because label, who collaborated with the band on the song 'Waking Up'.