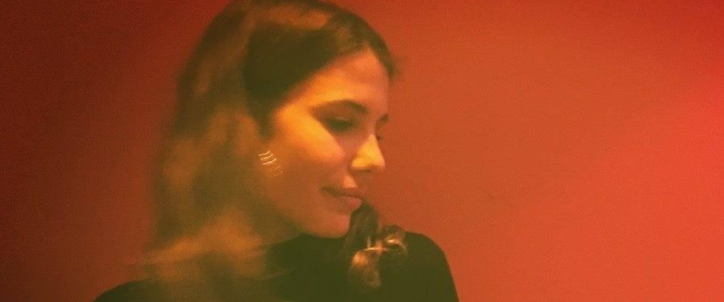 Elle Valenci | An exclusive playlist for What the France!
Elle Valenci is a young French singer-songwriter from Lyon. In 2016, she began working on her current musical project, which combines electro-pop and ambient/chill-out sounds with soul-influenced vocals, before the following year saw her perform as Elea on Lecomte de Brégeot's EP Pretty Ashes.
This opening collaboration between the two artists was followed in 2018 by another joint effort, as together, they wrote a piece entitled "Perfect Blue" for an advertising campaign by French motorcycle brand BAAK. The track was a resounding success, and in May 2019, Valenci released it alongside de Brégeot as her debut single – a single that has since racked up over 14,000,000 streams on Spotify – as well as putting out a reworked version edited by indie label Echo Orange. The pair would go on to deliver two further singles – "Paris 1985" in 2019 and "See You Again" in 2020 – before 2021 saw Valenci record solo track "Freedom", which would feature in Season 2 of hit TV series Emily in Paris and share its title with her debut EP released in the same year.
To tide you over until her next project, which is expected to drop in 2024, Valenci has put together an exclusive playlist for What the France, on which she shares some of her favourite made-in-France tunes with us, including pieces of work by Ibeyi, L'Impératrice, Daft Punk, Paradis, Calypso Rose ft. Polo & Pan, Kid Francescoli ft. Julia Minkin, Lewis OfMan, The Dø, Sam Quealy, Lecomte de Brégeot, La Femme, Scratch Massive, Miss Kittin ft. The Hacker, FKJ, Laylow ft. Nekfeu & Fousheé, Josman ft. Laylow, Charlotte Adigéry, Cassius ft. Cat Power & Pharrell Williams (remixed by Butch), Flavien Berger, Johan Papaconstantino and Dabeull ft. Holybrune.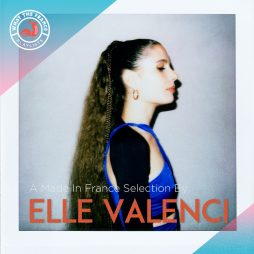 Curators
A Made In France Selection By Elle Valenci
Listen a selection of made in France tracks, handpicked by Elle Valenci
Listen now