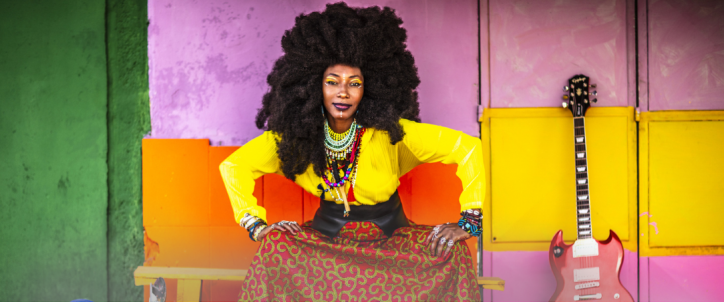 Fatoumata Diawara | A new single with Damon Albarn and an international tour!
The long-term friendship and musical connection between famed Malian artist  Fatoumata Diawara and Britpop icon Damon Albarn (leader of the groups Blur and Gorillaz) has continued with the release of a new collaborative single, released on French label 3ème Bureau/ Wagram. The singer will also be playing in Europe (Germany, Switzerland, Austria, Belgium, Netherlands, France), Canada, USA, Oman and Israel.
'Nsera' is a preview of the singer's new album, which is slated for spring 2023. "I travelled to my country of origin, Mali, in Africa, and I was greeted with cries of joy." 'Nsera' means 'goal' or 'destination' in Bambara, the official language of Mali – and for Fatoumata Diawara, it means "human relationships, hospitality, and generosity."
Considered one of the the most remarkable voices of her generation, the music of Fatoumata Diawara sits at the crossroads of afro-pop, afro-folk and afro-futurism, combining tradition and modernity. Always with a guitar in hand, she brings together Wassoulou rhythms and vocal techniques from West Africa with contemporary sounds.
Singer, songwriter, musician and actress, Diawara never ceases to surprise, racking up prestigious collaborations with artists of the calibre of Herbie Hancock, Gorillaz/Damon Albarn, Disclosure, Roberto Fonseca, -M-, Angélique Kidjo and Lauryn Hill, as well as with Abderrahmane Sissako and Philippe Godeauf for cinema and theatre. Co-written and co-produced with Daman Albarn, a central figure in Britpop, 'Nsera' is not only the first track to be taken from her next album but also a testimony to their long-standing musical complicity. With his vocals and keyboards, he brings a touch of melancholy and modernity to the mandingue sound of the song.
It also led to Fatoumata coining a new word: 'Londonko', the name of an imaginary continent that unites London and Bamako, derived from her previous project 'Mali-ko' which brought together 40-odd artists from every region of Mali for a song of peace. For Fatoumata, it's the end of a journey, a return to the country of her birth which she continues to explore assiduously. 'Nsera' is a call to the whole of Africa to realise what it can still offer to the world. A call to wake up to the true wealth of the African people. From Bamako to London, it's a return journey that you'll absolutely want to take part in.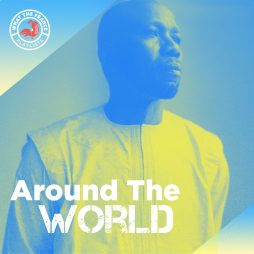 Genres
Around The World
Explore the latest world music hits made in France. Follow us for weekly updates !
Listen now