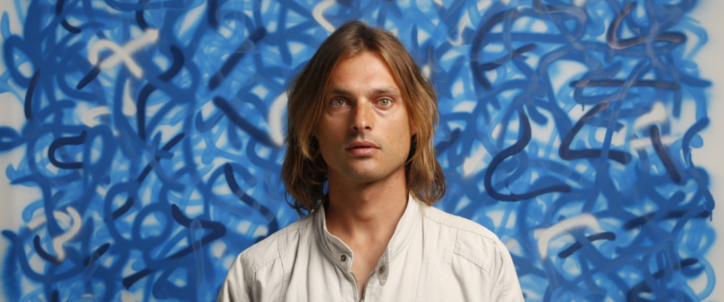 Frànçois and The Atlas Mountains | March Featured Artist and Giveaway
Frànçois & The Atlas Mountains, the Franco-British pop music group with multicultural influences, led by French frontman François Marry, have released their new album Banane Bleue (French for "blue banana").
Formed in Bristol, UK in 2005, Frànçois & The Atlas Mountains have fashioned an idyllic and international mix of highlife guitars, airy pop melodies and Afrobeat rhythms, led by the soothing voice of Frànçois Marry.
The subtlety of François had already impressed over albums like Plaine inondable (2009) and Solide Mirages (2017). The dream world of the Charente-born singer and songwriter (who grew up in Saintes before he graduated from the history school in La Rochelle) seduces with its melodic finesse, far removed from electro-pop formatting.
BANANE BLEUE
Banane Bleue is a nomadic and truly European album and was created in rented offices in some of the continent's most important cities – Berlin, Athens and Paris. Frànçois Marry wrote the entire album and borrowed instruments from like-minded musician friends to compose the melodies. The close co-worker and Weird World sub-label colleague Jaakko Eino Kalevi was hired for the production, while Renaud Letang (Feist, Gonzales, Connan Mockasin) mixed the album.
'Holly Golightly'
The title of the album is taken from the concept of the 'blue banana', a geographical theory originally conceived in the 1980s that describes how the largest cities in Europe sit together in a single, banana-shaped corridor. According to the theory, the blurring of these cities' boundaries resulted in the formation of a single massive, interconnected megalopolis. Frànçois has poetically expanded on the theory, envisioning a bright blue banana shape that can be seen from space, emanating vibrant, ethereal currents that surround and connect us. Exploring this common cultural and romantic ground, he has produced an album about missed encounters and misunderstandings.
'COUCOU'
INTERVIEW
To coincide with the release, Frànçois has agreed to answer a few of our questions!
First of all, how are you?
Top. Groovy. Super. Great. To be honest … I'm in a very good mood.
Can you describe your music in a few words?
Ah, that's great music. Banana blue songs. Airy, narrative and contemplative.
How did you start your musical career?
Jam with a melodica and three shakers under a tunnel in Bristol with weirdos from the D.I.Y. scene in the early 2000s.
Your new album, Banane bleue, refers to the concept of the European megalopolis. Can you tell us more about this theory and your interpretation of it as an artist?
We underestimate the effects of over-urbanization on our moods and feelings. This album observes the emotional needs of city dwellers from the perspective of a cloud. It doesn't look too bad from up there. It even sparkles!
What's the message of your album?
Swallow your tears and chill.
Where do your inspirations come from?
The air I breathe and the slowness of my decision-making.
Why sing in French and also in English?
The joy of life knows no bounds. Neither does seduction.
Why did you choose 'Coucou' as the lead track for this album?
It's a catchy tune. And it's a way of saying, "Look at me, I'm interesting!" After three years of silence with Frànçois and The Atlas Mountains.
What is your best memory of a concert?
A concert in the Tunnels in Glasgow for the tour of Quiet Man with two virtuoso musicians from Burkina Faso. The meeting of the Griots with the Scottish Drugheads. BIM!
What are you most looking forward to in the post-pandemic world?
Wet hugs …
Thanks for your answers and your time!
GIVEAWAY
Be in with a chance to win 1 x CD Banane Bleue
Competition ends on March 21sr, 2021 – 8pm AEST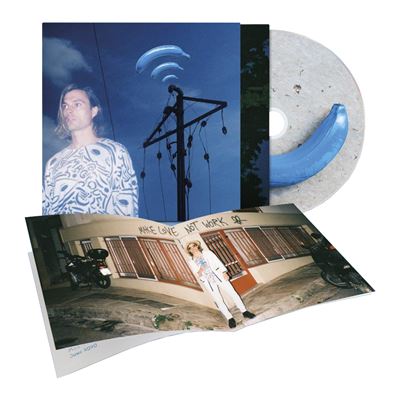 CURATED PLAYLIST BY…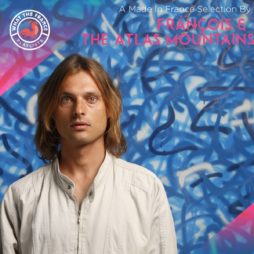 Curators
A Made In France Selection By Frànçois & ...
Discover a made in France selection handpicked by Frànçois & The Atlas Mountains
Listen now