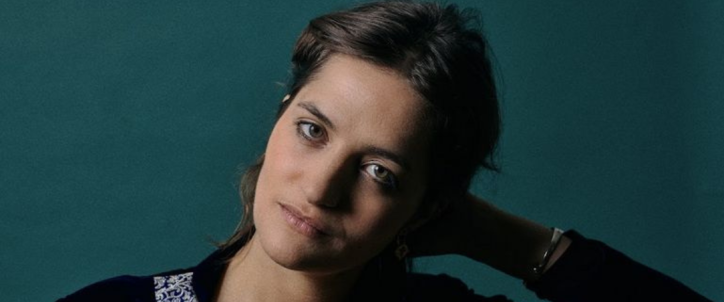 Gabi Hartmann | Gigs in Europe and Japan ahead
French singer-songwriter and guitarist Gabi Hartmann creates spellbinding songs with remarkable lightness by fusing together influences ranging from Brazilian and African music to jazz – and right now, she has a whole host of gigs lined up for Europe and Japan.
Although based in Paris, Hartmann has travelled across a fair few continents in her time and has taken her music with her at every turn. The fruit of these travels was born in January 2023, when she released her eponymous debut album, on which she performs songs in French, English and Portuguese and alludes to the places and the people that have made a mark on her along the way. Her unique style, which mixes together jazz, soul, bossa nova, blues and chanson, takes its listeners on a journey into a captivating musical world.
Hartmann's own musical journey, which has been peppered with original compositions as well as a variety of collaborations, seems to be flowing along rather nicely whilst also uncovering a real sense of meticulousness in her songwriting. The aforementioned LP, in fact, was produced by Jesse Harris, a fellow singer-songwriter but more importantly a producer who is well-known for his contribution to Norah Jones's musical identity.
The record also brings together the many facets of Hartmann's music, combining her admiration for icons such as Billie Holiday and Billie Eilish, her friendships with musicians including Sudanese flautist Ghandi Adam and Guinean guitarist Abdoulaye Kouyaté, her love of Henri Salvador's dulcet tones and her treks across Africa.
You can catch Gabi Hartmann at one of her upcoming gigs in Europe and Japan (see the full list of dates here), but in the meantime, why not give her a listen on our Kiss My Jazz playlist?