THEOS | First Asia Tour – Win Tickets!
DJ and Musician THEOS is heading off on his first Asia tour for a series of 6 shows, including live performances in Bangkok, Phuket, Koh Tao, Phnom Penh and Bali. You can win tickets to see the artist live in Bangkok!
After performing his hybrid set throughout Europe – a perfect combination of his talents as a DJ and a pianist – it's now time for THEOS to conquer other continents with his musical and dynamic House music. His improvisational talents have impressed crowds at Village Underground in London and Lisbon, Mondo Disko in Madrid, Atlantic in Barcelona and Audio Club in Geneva, to name just a few.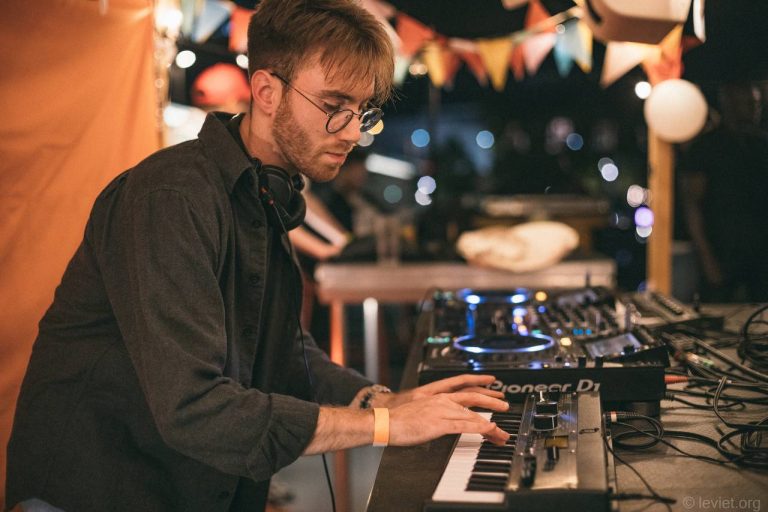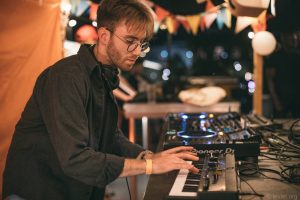 Immersed in the world of music and with the support of his parents, both musicians, THEOS started his career in 2019 as a DJ, producer and musician and moved to London to study sound engineering and devote himself fully to his art. The artist is inspired by a multitude of musical genres that he took a liking to throughout his childhood, moving between HipHop, Jazz, and Funk, to arrive at House music. 
With rhythms to match his high energy stage presence, original compositions, collaborations and remixes, Theos been involved in successful works on several European labels such as Happiness Therapy (Fr), Shall Not Fade (UK), Airtime (NL) or Pont Neuf Records (Fr), often supported and playlisted by seasoned artists such as Techno pillar Richie Hawthin or House legend Kerri Chandler, with whom he jammed this summer on the stage of PIV festival in Holland.
THEOS @Djoon
Parisian house music temple Djoon has been tirelessly defending soulful music in its largest sense for almost two decades, bringing over emerging talents and timeless legends alike for the delight of its eclectic and forward-thinking crowd. Discover THEOS' set!
TOUR DATES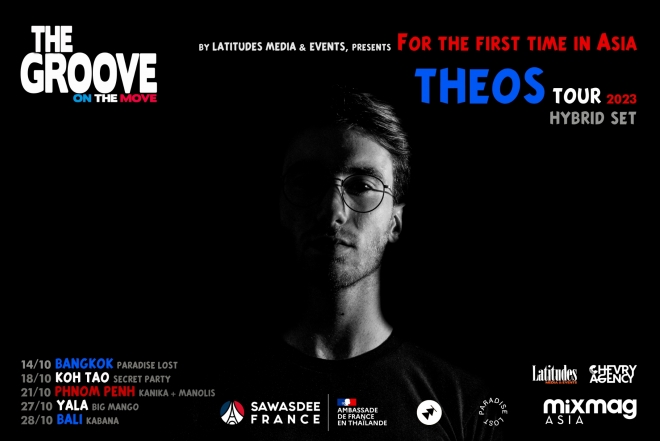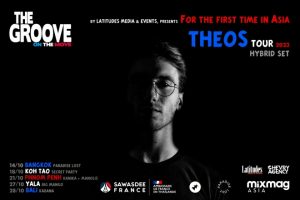 14 October: Paradise Lost, Bangkok
18 October: Secret Party, Ko Tao
21 October: Kanika Boat & Le Manolis, Phnom Penh
27 October: Big Mango, Yala
28 October: Kabana, Bali
This tour is brought to you by Latitudes Media & Events,  with the support of Sawasdee France — the cultural entity of the French Embassy in Thailand. It comes as part of their 'The Groove on the Move' programme that offers artists the opportunity to tour Thailand and its surrounding countries.
COMPETITION
Take part for a chance to win a double pass!
THEOS will make his first appearance on October 14 at Paradise Lost rooftop, in Bangkok supported by 2 of the most respected artists on the Bangkok scene: Koish, who will handle the mood with a 5h mix around sunset & Skinny Mark.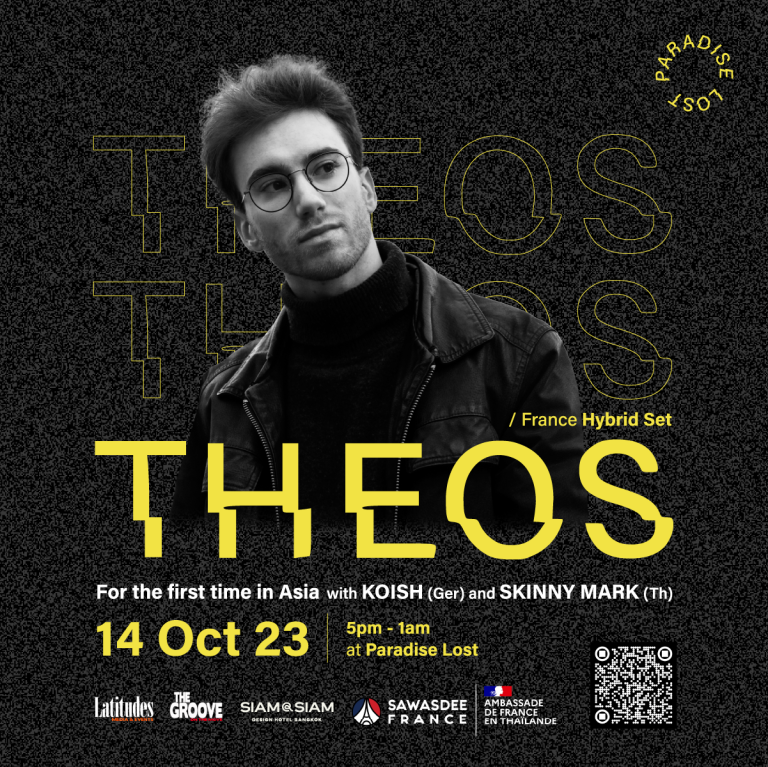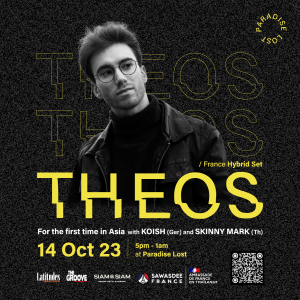 Competition ends Thursday 12th, 2023 – 11:59pm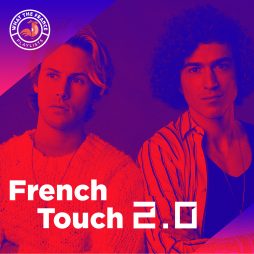 Genres
French Touch 2.0
Get your hands on the latest electronic music hits made in France.
Listen now