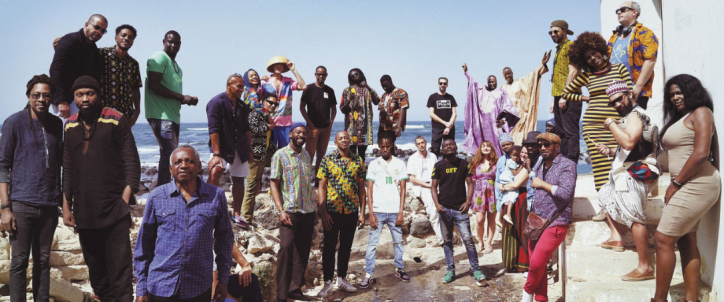 Guts | New album 'Estrellas', takes him from Cuba to Senegal
A 20th-century poet wrote: "the world is everywhere". Guts confirms it by gathering "the world" is his boat studio La Boutique, which opened its doors a few years ago near Marina Bay in Dakar, Senegal. It's there that Estrellas, a musical mix that journeys from Africa to Cuba and Europe, was born.
Since producing the funk of Alliance Ethnik in the 90s, Guts has never ceased crossing borders. With Estrellas, he explores human and cultural geography. Triangular trade brought millions of Africans, who were reduced to the status of slaves, to the 'new world'. On the island of Cuba, in particular, their descendants developed a musical culture that radiates joy. The creole melodies, rhythms and harmonies found their way into mambo, cha-cha-cha and cuban rumba.
Among the Cuban guests are prestigious names like pianist Cucurucho Valdés, nephew of Chucho, as well as four vocalists: singer and percussionist Brenda Navarrete, the Aretha Franklin of Cuban Santeria, Akemis Carrera, El Tipo Este – a well-know rapper from Havana – and José Padilla, an old master from Santiago de Cuba, not forgetting beatmaker, producer and multi-instrumentalist Kumar SublevaoBeat.
On the African side, we have guitarist René Sowatche of the Orchestra Baobab, bassist Christian Obam, a horn section featuring musicians from Benin, Cameroon and Congo, as well as the voices of Assane Mboup and Alpha Dieng.
The European delegation is also as rich in talent as it is varied: Mr Gib, David Walters, Florian Pellissier, Cyril Atef, Pat Kalla, Djeudjoah & Lieutenant Nicholson, Al Quetz, El Gato Negro and Arnold Moueza.
25 musicians in total, united to create the album Estrellas, which is out on the 21st October.
.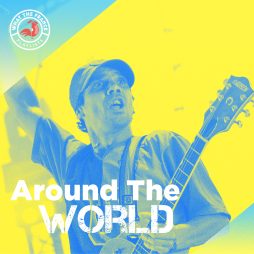 Genres
Around The World
Explore the latest world music hits made in France. Follow us for weekly updates !
Listen now