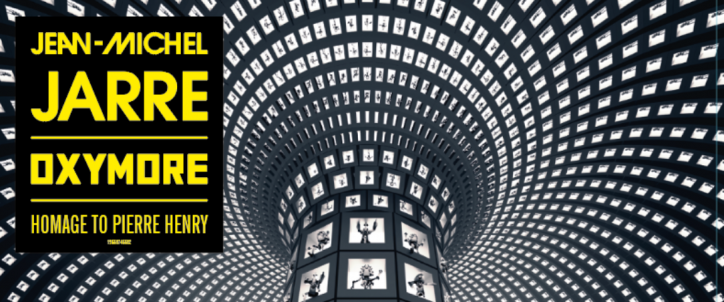 Jean-Michel Jarre | New album and exclusive playlist for What The France!
The original version of 'Brutalism', released in August, was the first track taken from the 22nd studio album studio by  Jean-Michel Jarre, called Oxymore. It's one of his most ambitious projects to date and sees him collaborate with a number of artists to rework and remix some of the tracks on the album.
He explains: "On Oxymore I wanted to do a few collaborations for each single with young and established artists. I hope there will be some interesting surprises in the mix for you. Collaborations won't be on the album and for now only available to stream and download".
Publicly unveiled in 2018 the Deathpact project enveloped the electronic music scene with genre bending original releases to successive collaborations with other artists. Deathpact has and will remain an anonymous harbinger of forward-thinking art and music, a concept which is perfectly in tune with Jean-Michel Jarre and Oxymore. This is the second time Jarre has worked with Deathpact, having remixed their single 'ID' which later became "Split Personality" – Jarre's first ever remix – in 2021.
As one of his most ambitious projects to date, Oxymore is an homage to the late French composer Pierre Henry with whom Jarre had been intending on collaborating for Jarre's GRAMMY-nominated project album Electronica. Henry was an iconic figure in electronic and classical music, and one of Jarre's influences at the Groupe de Recherche Musicales (GRM) where he studied. Since his death in 2017, Henry's widow provided Jarre with some stems of material which had been intended for use in this collaboration.
The album has been conceived and composed as an immersive work in a multi-channel and 3D binaural version. Multi-channel binaural sound will revolutionize how music is composed, mixed and produced, placing sounds and textures in space in 360 degrees, and can be easily experienced by any listeners with regular headphones and/or surround sound systems.
To celebrate the release, you can listen again to the exclusive playlist that Jean-Michel Jarre compiled for What The France, featuring some of his 'Made in France' favourites.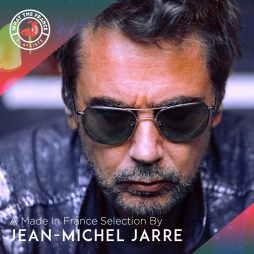 Curators
A Made In France Selection By Jean-Michel Jarre
Listen to a selection of made in France tracks, handpicked by Jean-Michel Jarre !
Listen now