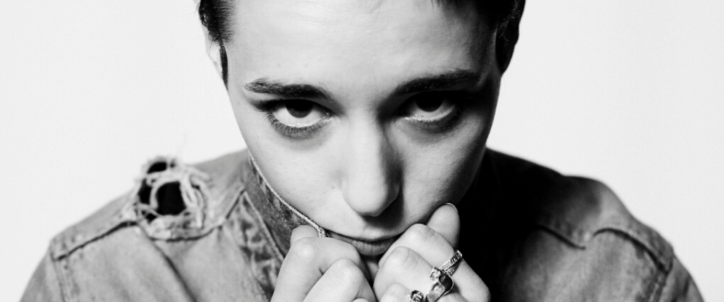 Jehnny Beth | Debut solo album in June!
Those who have seen her live already know: Jehnny Beth knows how to dominate a stage. The charismatic singer, co-writer and leader of Savages frequently launches herself into crowds, or fixes her gaze on the front row of the audience as she sings with commitment and intensity. But now she's stepping out on her own for the first time on debut solo album TO LOVE IS TO LIVE.
With Savages on hiatus since 2017, Jehnny Beth has been devoting herself to other, equally fascinating projects – acting, joining Gorillaz for several shows, collaborating with The XX, Anna Calvi and PJ Harvey. She also produced the superb soundtrack to sombre documentary XY Chelsea, about whistleblower Chelsea Manning.
'I'm The Man'
More recently, she also featured on the beautifully curated soundtrack to the series Peaky Blinders with 'I'm The Man'. It's an incredible, semi-industrial rock track with lyrics like "I'm the man / I fuck all I can / Cause I'm the man", a dreamy middle section and an equally strong video (not suprising, given that Jehnny Beth is also a visual artist). And we can expect the same combination of intensity and tenderness when TO LOVE IS TO LIVE drops on 12th June.