Joseph Schiano di Lombo | A musician who dedicates his art to dogs
French musician Joseph Schiano di Lombo has released a new album called Musique de Niche.
An innovative, multidisciplinary artist
In 2020, Joseph appeared on the French music scene like a pitbull. A lover of old music, illustrator and writer, he approaches every project with joy and seriousness.
In February 2020, he signed with Land Arts thanks to his lyrical interpretation of Jennifer Lopez's 'If You Had My Love', having already made a name for himself as a human jukebox on Instagram.
A few months later, he returned with two piano-based covers of Mylène Farmer's hit 'Sans Contrefaçon,, in the style of Claude Debussy and Erik Satie. Having studied at the Arts Déco school in Paris, he loves to mix his art projects with his music.
An ode to relaxation
Having collaborated with Saint DX and Clara Nowhere last September on 'No Love', a track which has already been streamed over one and a half million times, Schiano di Lombo is now releasing his own songs dedicated to man's best friend, dogs, whether it's dogs as pets, sheep dogs, dogs for the blind or rescue dogs. Playful and full of flair, his first album Musique De Niche is a labour of love with broad appeal, not only to dogs but also their two-legged friends.
Still playing a keyboard (but not a piano this time), he delivers a whirlwind of warm timbres and tones that are both playful and melancholy, somewhere between ambient subtlety and old TV soundtracks.
Various episodes in the life of a dog are represented: dreaming of doing one's business and talking long walks in the vast forests of North America, long afternoons napping in an empty house and of course adverts for dog food.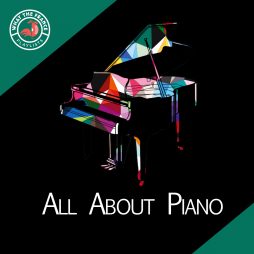 Themes
All About Piano
The playlist All About Piano stretches from Bach to great jazz piano repertoire.
Listen now