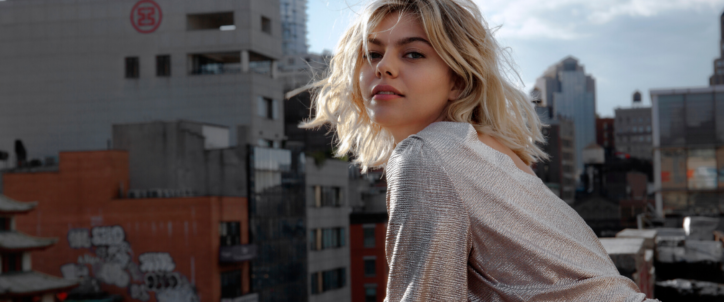 Louane | New single
We haven't had much news of Louane for the past two years, but now the singer is back with new single 'Donne-Moi Ton Coeur'!
A hypnotically beautiful track
The 23 year old, who became mother to a young girl in March, has unveiled 'Donne Moi Ton Coeur', a very personal song in which she reflects on a few very eventful years. It's the first release from the French star's next album which is due in October.
From platinum records to the Césars
Louane's breakthrough was in 2013, when she participated in the French version of The Voice. Her single 'Avenir' reached no. 3 in the German charts in 2014  and no. 1 in France. So far she has released two studio albums which have also topped the French charts, with 2015's Chambre certified double diamond in France and the 2017 album Louane going triple platinum.
In parallel to her career as a singer, Louane is also a successful actress and won the César (the French equivalent of an Oscar) for most promising new talent in 2015.