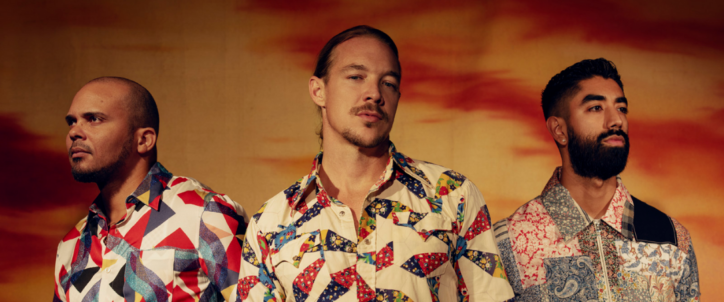 Major Lazer | New Album 'Music Is The Weapon'
Peace was their mission, but now music has become a weapon: Major Lazer, the trio of Diplo, Ape Drums and Walshy Fire have released their fourth album Music Is The Weapon. The album, which has been several years in the making, features guest appearances from a cast of international stars.
On the guest list: Stars from across the pop spectrum

Among others, the dancehall track 'Oh My Gawd' with Mr Eazi, Nicki Minaj and K4mo, the folk-rock-dance hybrid 'Lay Your Head On Me' with Marcus Mumford and their contribution to the soundtrack for video game Death Stranding: Timefall' –  tropical house single 'Trigger' with Khalid – as well as their second collaboration with reggaeton star J Balvin, 'Que Calor'.
Major Lazer are on a mission

With Music Is The Weapon, Diplo and co. pursue their mission to free the universe through music. They have already accomplished a great deal on the way – the singles 'Lean On" (feat. MØ & DJ Snake)' and 'Cold Water (feat. Justin Bieber & MØ)' are among the most streamed songs of all time on Spotify, with more than a billion streams each. The group's back catalogue also includes tracks with Ariana Grande, Travis Scott, Pharrell Williams and Sean Paul.
Over the years they've also released the albums Guns Don't Kill People… Lazers Do (2009), Free the Universe (2013) and Peace Is the Mission (2015). The group has also spread its message of peace on tour and reached billions of people, carrying their music and their dance moves to all corners of the globe.
Now Major Lazer continue their journey by doing what they do best: "Making the world smaller by making the party bigger!"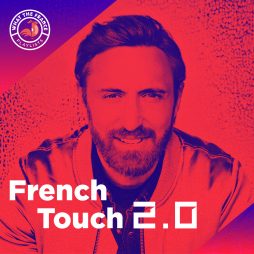 Genres
French Touch 2.0
Get your hands on the latest electronic music hits made in France.
Listen now