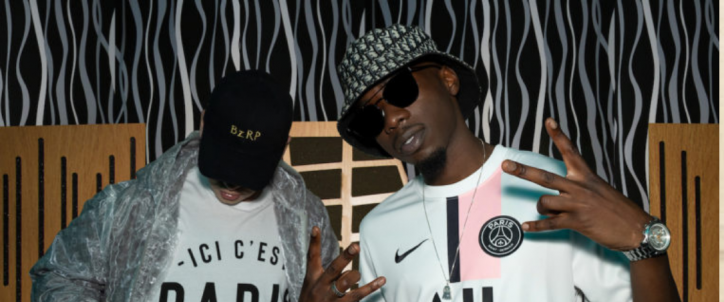 MHD et Bizarrap: The French rapper and the Argentinian producer team up for the Bizarrap Music Session #44
Over the past two years, Argentinian producer Bizarrap has become one of the most popular and influential young artists of the Hispanic urban music scene. Since the release of the first Bizarrap Music Session in 2019, the artist from Buenos Aires has teamed up with a different artist each time to write and record a song in just an afternoon. Gradually he has made a name for himself on the scene and is now at a point where everything he touches turns to gold: the 44 sessions he has released to date have together been streamed over three billion times.
Over the course of the Bizarrap Music Sessions, artists of all kinds have taken part in the project, including rappers like Trueno, Kodigo, Dani and Ysy A, as well as urban artists like Nicki Nicole and Nathy Peluso (whose session has had over 250 million views on YouTube) and even internationally renowned acts like Eladio Carrion and reggaeton star Nicky Jam.
Then, Bizarrap put a video online a few weeks ago to announce, in both French and Spanish, that a session recorded with famed French rapper MHD – the first European artist to join him in the studio – would be released on 15th September.
Mohamed Sylla aka MHD, is a French rapper of Guinean origin on his father's side and Senegalese on his mother's side, who began his musical career in 2015. At the age of 27, he is considered one of the leading exponents of afro-trap, which fuses rap and African rhythms.
Throughout his career, MHD has played some of the most important festivals in the world, like Coachella (USA), Lovebox (UK), Frauenfeld (Switzerland) and Eurosonic (Holland). This year he also released his third album, Mansa, which features the track 'Pololo', a duet with Tiakola which has already had more than 20 million views of the video on YouTube.
MHD is now taking on the Latin American market with a collaboration that will reach the ears of a whole continent.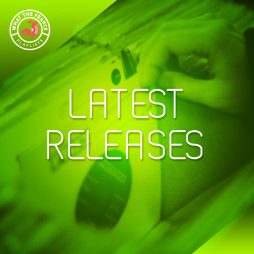 Charts & News
Latest Releases
Here you can find all the latest music releases made in France.
Listen now