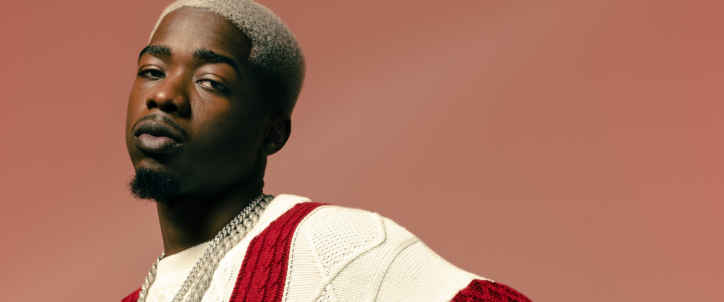 MHD | New album 'Mansa'
Following on from two albums, certified platinum and double platinum respectively, MHD demonstrates that he's "not done yet" with afro-trap on his third album Mansa.
The 15 new tracks on the album are odes to euphoria and a sense of a community, but are equally peppered with more intimate, introspective moments. With the release of Mansa, this son of a Guinean father and a Senegalese mother is riding a wave of success that began six years ago when the rapper's first freestyle videos began appearing on Facebook.
The 26 year old unveiled the video for the track 'Pololo', a collaboration with rapper Tiakola, on 15th July. Overlooking the Mediterranean coast, the two friends greet the summer in an overflowing swimming pool while singing and rapping about having made a better life for themselves. 'Polo' is the follow up to the first single from the album, 'Afro Trap Part 11 (King Kong)', which dominated the charts for several weeks thanks to its extraordinary video which has been viewed more than 25 million times on YouTube.
The story of a meteoric rise
From delivering pizzas in Paris's 19th district to becoming an international musical superstar, MHD has had a meteoric rise. From 2015 onwards, his 'afro trap' style has traversed continents at lightning speed. The word spread quickly online about his dynamic delivery and the African rhythms in his tracks, which are buoyant, vibrant and full of energy, virtually compelling you to move your feet.
Almost without realising, MHD created a new musical genre. Even though he draws on established genres (trap, highlife, and groups like Bisso Na Bisso), he has managed to add his own twist and stand out as a genuine original. He didn't hesitate to experiment in his series of freestyle videos, each of which has been viewed millions of times, and which helped him to leave his neighbourhood and go on tour, playing around 200 shows in Europe, Africa and the US. He has also played at some of the biggest European festivals and was the first French rapper to play Coachella, marking his passage from a momentary sensation to an established musical icon.