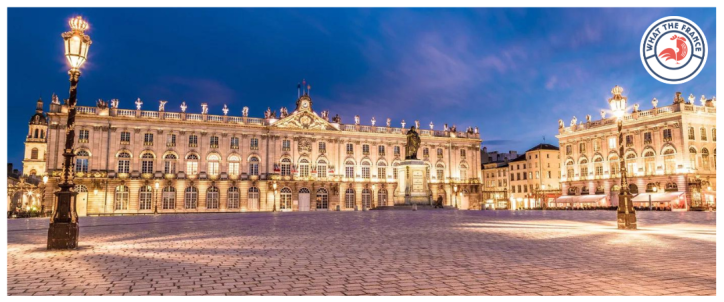 Monumental Tour | Next stop: Nancy
This year, What the France is proud to once again be partnering with the Monumental Tour – which, let's face it, no longer needs an introduction – for another Grand Est date, with a gig due to be organised on Place Stanislas in Nancy on Friday 15th September.
Leblanc to perform a progressive house set on Place Stanislas
As a partner of the Monumental Tour's big night on one of Europe's most beautiful squares, What the France is proud to announce Leblanc as a performer at the event. The Parisian producer's music, which could be labelled as both progressive house and melodic techno, is a highly charged mix that, backed by its 100 million streams and counting across all platforms, will lead the Place Stanislas audience into a trance. Having been recognised by the likes of Mathame, KREAM and The Element, Leblanc's style is slowly but surely establishing itself within the French electro landscape.
Whether he's sampling the hypnotic organ on Hans Zimmer's 'Cornfield Chase' (as featured on the Interstellar soundtrack), using symphonic instruments to perform the solid single 'Palladio', which was released just last month, or revitalising the music from Tenet – another Christopher Nolan film – 30 short minutes will be more than enough for Leblanc to take our minds elsewhere.
From 20:00 to 20:30, the artist will be pulling out all the stops to celebrate the 40th anniversary of the inscription of Nancy's legendary square as a UNESCO World Heritage Site. As a true conversation between the past and the future, the event will also give visitors the chance to rediscover the site and its history from a different angle thanks to 270° video-mapping technology all around the square.
About the Monumental Tour
Since 2019, the Monumental Tour has combined electronic music with French heritage all across the country, with Mont-Saint-Michel, the Phare des Baleines ('Lighthouse of the Whales') and the Château de Vincennes just some of the well-known monuments that electro DJs have been given the chance to invade for the night thanks to the project led by Michael Canitrot. The 12 locations that the project has visited since 2019 have each been turned into stages for both music and visuals thanks to the video-mapping projections displayed on their façades.
When the doors open at 18:00, you'll only have a few minutes to enjoy the square's natural appearance before you're thrown head first into an immersive musical experience. From 19:30 to 22:30, four DJs will share the decks as they look to show off Place Stanislas in a new light.
Before Leblanc and co. treat you to a feast for the ears as well as for the eyes when the Monumental Tour comes to Nancy, we recommend that you get yourself warmed up by jumping (back) into the exclusive playlist that Michael Canitrot himself put together for What the France.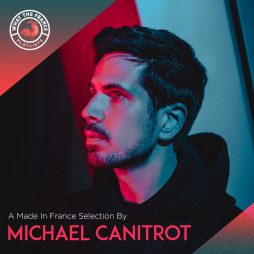 Curators
A Made In France Selection By Michael Canitrot
Listen to a selection of "made in France" tracks, carefully handpicked by Michael Canitrot
Listen now