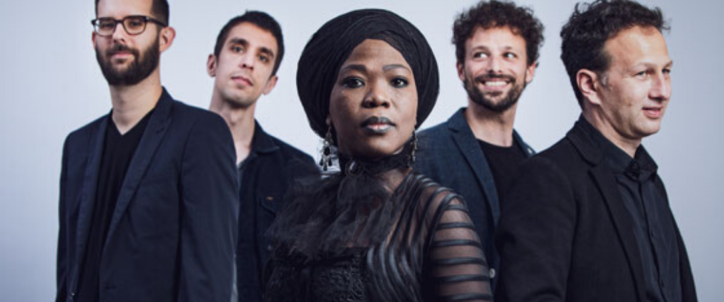 Moonlight Benjamin | New album 'Simido'
Haitian singer Moonlight Benjamin has been referred to by journalists as the Patti Smith of the Caribbean or the "priestess of voodoo rock." Featuring voodoo rhythms from the Caribbean, 70s blues rock, chunky electric guitar riffs and a powerful, rasping voice, the music of Moonlight Benjamin is fascinating and intoxicating. Her fourth album, Simido, is out on 17th April.
Priestess of Haitian voodoo
In 2009, Moonlight Benjamin took on the mantle of voodoo priestess.It has always been important to her to spread the word about the culture, music and history of Haiti in Europe through her music. In addition to her own albums, she has also been working with saxophonist Jacques Schwart-Bart and pianist Omar Sosa since 2013.
Her fourth album, Simido, is getting a physical release on 17th April, with the digital version already available and receiving rave reviews around the world.
Discover her selection of 'Made in France' artists: