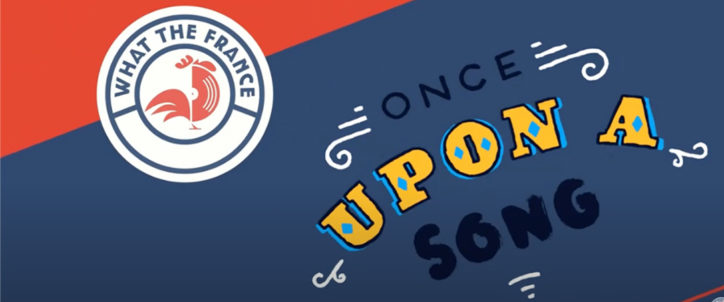 Once upon a song | The story of 'Comme d'habitude', which became the international hit 'My Way'
Since being recorded by Frank Sinatra on New Year's Eve 1968, "My Way" has become without a doubt the most recorded song in history. Across the world, many people don't know that this international standard was in fact originally a success in France, "Comme d'habitude", released in 1967 by Claude François, who co-signed the lyrics with Gilles Thibault on a composition by Jacques Revaux.
What The France invites you to discover the story of this song in the first episode of our new web series "Once Upon A Song".

For those who want to know more, you can dive into this interview with Jacques Revaux discussing the genesis of this classic song.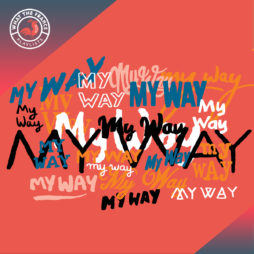 Themes
My way – 50th Anniversary (1969-2019)
Listen to 50 versions of the most covered French song ever.
Listen now
Where did 'Comme d'habitude' come from? Does the song really have its origins in winter sports?
I was in Megève. I wrote four songs that morning, which was nothing unusual. In my case, writing one, five or eight songs in a day is the same thing. I'm a poor instrumentalist, but I sing and accompany myself, and don't find it difficult to start songs. What I find harder is finishing them, having good lyrics, and presenting them to artists so that they're picked up and the public buy them. On that day, I wrote 'Comme d'habitude' and three other songs; 'Jeune homme' for Johnny Hallyday' was one of them, I think 'Plante un arbre' that Richard Anthony recorded, and perhaps 'Les enfants on besoin d'amour', sung by Hervé Vilard.
Why are the first lyrics written in English?

At the time, some French composers, me included, sent their music to their sub-publisher in London, who had a team of authors who wrote and recorded the lyrics on to demos that we then offered to artists in France. I remember that they were paid 200 francs (around 250 euros in 2019) for each song, without copyright. So David Bowie was working for this publishers, and wrote many lyrics for my songs, including this one, which we didn't end up keeping.
At the time he was just starting out, and in the end I never met him. I worked a lot with Pierre Delanoë, and in May 1967, as soon as he received this track from London, he sent it on to Las Vegas, to Petula Clark. 50 years later and I'm still waiting for her reply!
We presented the song to Dalida, who wasn't keen. Hervé Vilard then wanted to take it, but this time it was me that didn't want him to, as I didn't feel the track suited him.
All my songs at the time were published by Nouvelles Éditions Barclay, directed by Gilbert Marouani, with one of the A&Rs being Régis Talar who I'd known since 1962, who I'd go on to set up the Trema label later. So a few days later, Régis (my best friend and partner for nearly fifty years), gave the demo to Claude François. Fifteen days later, we got an answer: it was a no! Claude has his own A&R, Jean Jacques Tilché, who thought about it, and said the song didn't suit Claude. It's a slow song, he'd only done one or two of those in his entire career. His successes had all been with upbeat songs.
What kicked off the whole story, is that I'd met Claude in Cannes on the Croisette in July. We'd had lunch together, and chatting away, he said to me: 'You write songs for everyone, but you've never written shit for me?' those were his exact words, I remember them well. I told him that I'd got nothing since the song that I'd sent in May, the one that hadn't suited him. 'How did it go?'. I sang it. He didn't remember it, but said 'Come over to the Moulin at the end of August'.
And so, on the last weekend of August, I went to the Moulin de Dannemois, where everyone was hanging out in those days; radio programmers, friends of Claude, Éric Charden who'd written his summer hit 'Mais quand le matin'… We were by the pool, but it didn't happen at all like in the film Cloclo. Firstly, I was pretty thin at the time, and didn't have the weight of the actor who played me in the film. In the film, we were beside the pool, I'm playing the guitar, he takes it from my hands and says 'it should be like this', as if he finished the song, which is not the truth.
In fact what happened is that Claude said to me in front of everyone 'play me your shit'. I say that I've got the demo, but he wants me to play the song. But I get my way; we go to the kitchen, start listening to the demo, but he says again 'no, take the guitar and play it'. So I go ahead and start playing, and he says 'could you add a note for me?'. That's ends up being the note at the start of the melody, the part that goes 'Je m'lève et je te bouscule'.
On the demo sung by Bowie, that note isn't there. Claude needed the note because he has some lyrics, written two or three days previously, on a napkin at the Cloche d'Or or somewhere, about his breaking up with France Gall, which had really upset him. So Claude François really is behind the lyrics of 'Comme d'habitude', and I wrote the music.
Many books attribute the origins of the bridge of the chanson to Claude François – so you're saying he didn't write it?
In Megève, the day that I wrote 'Comme d'habitude' and three other songs, I had dinner at Hugues Aufray's place, with Monty, Pierre Delanoë and many other friends. Hugues heard the song as it had been written on the first day, with a bridge that he told me was a bit mechanical, kind of in the style of Michel Legrand. Then on the demo I sent over to London, it has a more sophisticated version of the bridge. Hugues didn't take the song that I'd changed thinking of him, but this is the version that I get Claude François to listen to. When he tells me that the melody in the verse should be used better, I tell him that indeed, I'd written a bridge… which is the one we all know today.
In October 1967, I went to the International Pop Song Festival in Rio de Janeiro, where I accompanied Hervé Villard, who came second in the competition with a song that I'd given him. The telephone rang in my hotel room, and it was Régis who told me that the recording of 'Comme d'habitude'  was fantastic. He also told me that it would be the first 45 release on Claude's new label, Flèche. On the other songs on the record, he's a co-writer, and wants to be a part of all the songs. Régis tells me 'if it doesn't bother you, he'd like to have a co-write on the music with you'. I say yes. I had two witnesses to confirm this, since they were in my hotel room with me: Jacques Brel and Bruno Coquatrix (the director of l'Olympia).
How did 'Comme d'habitude' cross the Atlantic and become 'My Way'?
It was an extraordinary period: in those days, when a Claude François single came out, everyone could be singing it two days later.'Comme d'habitude' went to number 1 in France, but instead of selling 500,000 or a million singles, it only sold 350,000 over a few months. There had been much bigger successes. 
But Gilbert Marouani, my publisher, is also sub-publisher in France of Spanka Music, Paul Anka's own publishing company. They were together in Anka's room at the Plaza Athénée when he was in Paris, and Gilbert asked if he could turn on the television so he could see his artist Claude François sing one of his songs, 'Comme d'habitude'. Anka realised that he'd already heard this song on the radio, and asked if he could have an option on the song for six months.
In June 1968, Marounai told Anka that, since nothing had happened, he would take back the rights to the song. Paul asked for 6 more months, during which he finished the lyrics and had the brilliant idea of pitching the song to Don Costa, Frank Sinatra's producer, who at the time didn't have huge record sales.
Sinatra recorded 'My Way' on 31st December 1968. With this song I received awards everywhere; the USA, Japan, and Germany. Everywhere apart from France.