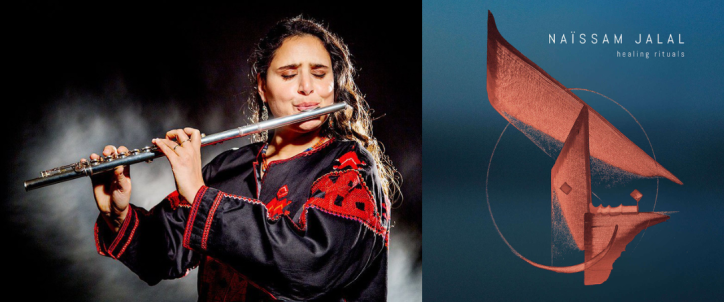 Naïssam Jalal | A new album and its American tour !
Naïssam Jalal, an outstanding flutist and composer of Syrian origin was born and raised in the suburbs of Paris, and comes from a family marked by passion and musical curiosity.
At an early age, she transcended the essence of European and Arabic classical music, jazz improvisation, hip-hop, funk and African rhythms with a keen sense of synthesis and a hypersensitive touch.
Naïssam Jalal talks about the origins of her new album, entitled Healing Rituals, released on 31 March 2023. This album echoes her 2019 opus Quest of the Invisible.
"At a particularly painful time in my life, I had to spend a few weeks in hospital. A musician friend came to see me and played in my room. Listening to music at that time and place had a very strong effect on me, both in terms of my mood and inner well-being and physiologically. I decided to pass on what I had received to others. My healing rituals focus on the three imperatives of a body in pain: silence, trance and beauty. Silence to calm down. Trance to forget pain and anguish. Beauty, which the spirit needs as nourishment to regain hope and the desire to live in the face of the ugliness of the suffering body.
Composed outside of any tradition, it is the fruits of his imagination that have drawn these rituals that we hear in Healing Rituals. Calm, fullness, wonder, the river, the moon, the sun, the hills, the mist, the forest, the wind and the earth served as inspiration and models. The album transcribes the powerful energy of each of these elements into music to recreate in the ears of the listener the sensations they create within them.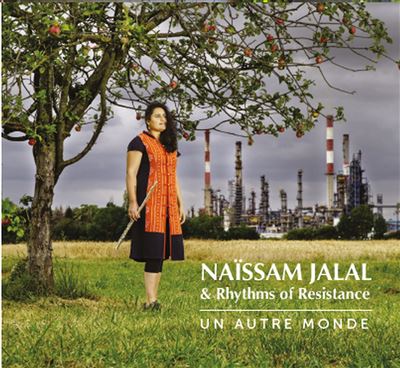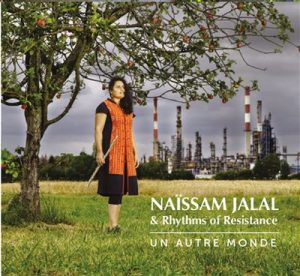 His previous album, Un Autre Monde, released in 2021
To mark the release of her new album, Naïssam Jalal will be performing at several jazz festivals in Germany this summer, as well as on the other side of the Atlantic, with dates in the USA and Canada !