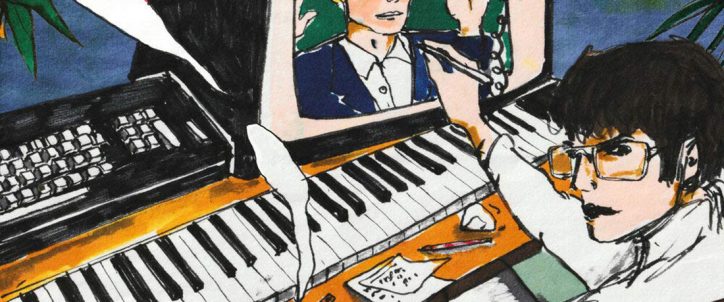 Papooz | New album 'Night Sketches'
Night Sketches is the follow-up to Parisian pop duet Papooz's first album Green Juice. The album spawned single release 'Ann Wants To Dance', alongside a video directed by French artist & musician SoKo.
While their debut was tinged with sun and lightness, Night Sketches' songs are set at night and made for fancy, smoke-filled Parisian clubs. Shimmering, funky, smooth – their songwriting remains as delightful as it was before, although there's something grittier in the band's exotic pop that makes this record even more appealing.
Night Sketches is out now on Half Awake Records. Listen to the album in full:
Papooz will also perform two London dates on April 4th and April 9th. Get your tickets below: