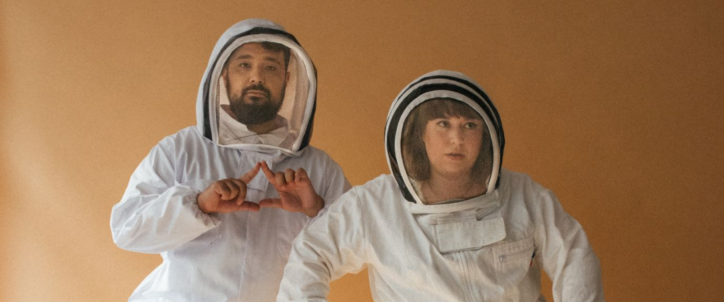 Part-Time Friends | New album 'Weddings & Funerals'
French duo Part-Time Friends release their new album, Weddings & Funerals, on 19th March on the Un Plan Simple label.
Who are Part-Time Friends?
Pauline and Florent met at school in Aix-en-Provence in the south of France. In 2016, they released their debut album Fingers Crossed, which was followed two years later by grand opus Born to Try. With this album, and the single 'Streets & Stories', which was streamed over 20 million times, they started to attain the level of success that their talent deserves.
Fascinated by bands like The Libertines and Oasis, Part-Time Friends have developed an instinctive relationship to harmony during their years spent together, and an ability to craft very personal and playful melodies. The lyrics deal with complex subjects like fear, hope and love, which the try to express with simple words to create "little dressings for the soul." The name of their group, Part-Time Friends, provides a good description of their relationship, both intimate and turbulent, full of highs and lows. But in the end, friendship and the shared experience of music are more important than fleeting crises.
The new album
Still influenced by artists like Rex Orange County, Robyn and Elliott Smith, the new songs on Weddings & Funerals are poised between hooky structures and a fluffy charm. While songs like 'Même Si', 'Leave It All Behind' and 'Sacrifice' are optimistic and joyous, 'Dad' and 'Sober' reveal more private reflections on sombre moments as well as memories of childhood.