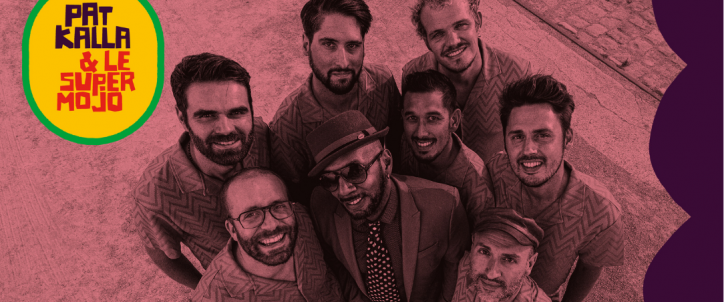 Pat Kalla & Le Super Mojo | Afro tropical album 'Hymne à la vie'
Today (28th May) sees the release of the second album by singer Pat Kalla and his group Le Super Mojo, Hymne à la vie, which is out on the label of French producer Guts, Pura Vida Sounds, in association with Heavenly Sweetness. It features 14 new varied and vibrant new songs which, more than ever, are influenced by makossa and highlife, as well as Caribbean funk and afro groove.
With a French mother and Cameroonian father, Patrice Kalla N'Galle – named after Congolese politician Patrice Lumumba, represents the post-colonial richness of the French scene.
A singer, poet, percussionist and writer from Lyon didn't just grow up with the songs of Jojo Ngallé, Manu Dibango, Fela Kuti and François Nkotti & The Black Style on the stereo. He has also grown up in a city where artists like Vaudou Game, The Bongo Hop and his partner in Voilààà Soundsystem, the multi-talented Bruno 'Patchworks' Hovart, have also been key players. As a producer, Hovart is responsible for excellent afro tropical albums by David Walters and João Selva and also contributed to Pat Kalla's first album.
Previously, the singer worked with groups like Conte & Soul, La Légende d'Eboa King and Mento Cloub, before striking out on his own with debut solo album Jongler on the ultra-hip label Favourite Recordings in 2018. He also featured on the Guts' most recent album Philantropiques, so it was only logical that the latter's label, along with Heavenly Sweetness, would be there for the next stage of his journey. On Hymne À La Vie, the band have created an album that is even more lyrical and multi-layered than its predecessor, with its sincerity and effortlessly shifting tempos and rhythms. It's an afro tropical masterclass that will thrill fans of the genre.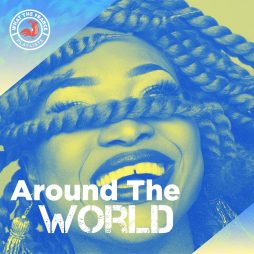 Genres
Around The World
Explore the latest world music hits made in France. Follow us for weekly updates !
Listen now