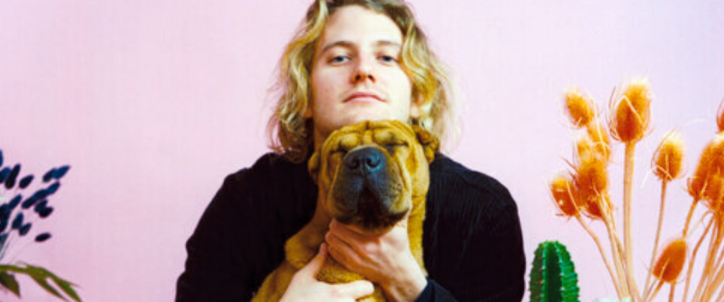 Petit Prince | New album
Elliot Diener aka Petit Prince is synonymous with melancholy psychedelic pop that is founded on majestic melodies and arrangements – he's a little prince with big stories to tell. Following up on single 'Chien Chinois', released in mid-January, his new album will be released on 4th September.
Because of his cheeky, child's face and his angelic hair, his friends call him Petit Prince. He started playing piano at an early age and studied cello at the conservatoire in his birthplace, Strasbourg, for ten years. As a sound engineer in Paris, he and his friends set up the Pain Surprises Records label. Guiding the sonic identity of the label from behind the scenes, he assists all of the label's artists with their recordings. In 2015, he released his first EP Deux Mille Dix and returned in early 2019 with the Je Vous Embrasse EP, which saw him skillfully combine various instrumental textures in his electronic productions.
A declaration of love to the early morning hours
Petit Prince's debut album Les plus beaux matins (released on 25th Septembe 2020) is an album of avant-garde, psychedelic pop and a declaration of love to the early morning hours, which is when he's free from his fears and insomnia. In his lyrics, he lets optimism seep through and puts his finger on the hidden fear of not living up to their ideals that has paralysed his generation. But the love and passion that he feels, and that he receives from his close friends, remains the best antidote to this social malaise.