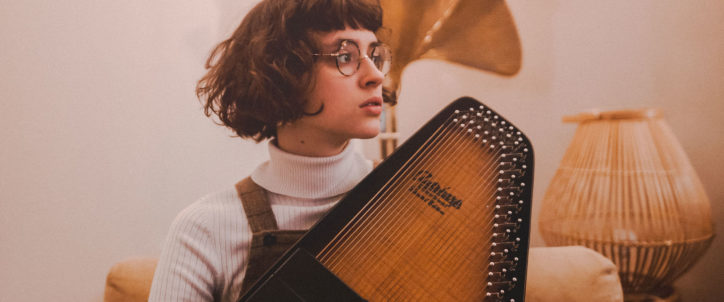 POMME | Interview – Charity Album 'Songs For Australia'
Covering 'Big Jet Plane', singer-songwriter Pomme was invited by Julia Stone to participate in Songs for Australia charity album for bushfire relief. The artist took the time to answer some questions for her first interview in English.
"With the recent world events shifting attention away from one of the biggest environmental catastrophes to date in Australia, we thought it was important to continue to support the people who have now been affected twice." –  What The France Australia Team.
INTERVIEW
Julia Stone invited you to contribute to the Songs for Australia project for bushfire relief.  What was it like being involved with a worldwide project?
I was actually so happy and so honored when Julia called me for the project because when the bushfire crisis started in Australia I was feeling so useless, like many crises that go on these days, like that's cool I'm a musician but I can't do anything with that coz I can't save lives, I felt useless. So when she asked me to be part of the album, I was so honored and happy that she gave me the opportunity.
You covered 'Big Jet Plane', why did you choose that song?
I chose 'Big Jet Plane' because all of the songs on the album are Australian and I'm ashamed to say that apart from Sia and Angus & Julia I didn't know too many Australian artists or songs by heart.
How did you bring it all together?
I had to choose and record the song in four days because it was the end of the project when she asked me. So I choose that song because I love it and it's easy to play on the auto harp. I could do a simple version, I had to be very quick. It was a beautiful project.
You even supported Angus and Julia Stone back in 2015. 
Yeah, I supported Angus & Julia in 2015 in July, it was the summer and it was really nice in Clermont-Ferrand in France. I was 18 and I was really impressed actually, I was like WOW it was a pretty big crowd for me at the time. I think our music matched, it was nice, people were listening to my music and I had just my guitar and voice and I was really happy and impressed to be there. 
Any plans to tour Australia?
I've actually never been to Australia, its very far away from here, and I don't travel that much for music except for Canada. I basically stay in Europe, I'd love to visit Australia but it's so far away and I'm thinking about not taking planes anymore. 
If you could choose one Australian artist?
I love Sia, I love you Sia, collaborate with me Sia!
Speaking of Australian artists, your music has been likened to Aussie local, Stella Donnelly.
I just listened to Stella Donnelly and I really like it, I listened to the song called 'Tricks' it was really nice so it's a nice compliment I gues.
How important do you think it is to write about social issues?
Feminism, LGBT+ rights and the environment are causes that are really important to me and my thinking is that if I have a voice in the media, I may as well talk about important stuff. I think we have some kind of role in today's society. I try to talk about stuff I care about and for myself.
With what is happening in the world right now and the cancellation of many live shows, how are you staying connected with your audience?
I'm trying to stay away from social media coz it gives me anxiety, I tried to do some live stream stuff and it gave me so much anxiety that I try to stay away from instagram. Instagram is tricky in a way, it's nice to stay connected to people and people are being really creative and it's stimulating. But on the other hand, it's just like a race for artists to be the most creative, like a competition.
You've recently released the newest edition of your second album, Les Failles Cachées.  Have there been any fan favorites that have surprised you?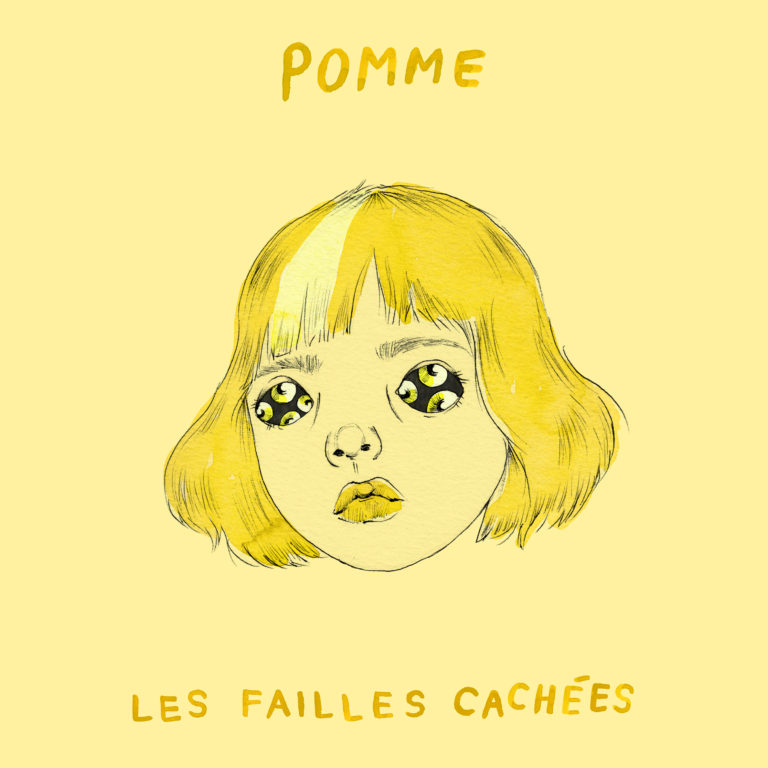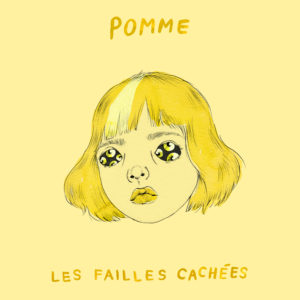 I released Les Failles Cachées which is like an additional five songs for the album Les Failles. I released it two months ago and I think 'Les Cours D'Eau' was the one that i thought people wouldn't like and I think that's the one that people like. It's a real pop song but the album isn't that pop, it's more folk than pop in a way. I thought that people wouldn't like it but they do, they like pop music!
How have you been using this time? Any writing?
I've actually written some songs in English, tiny songs like 1min 30 sec songs and I do a lot of stuff I don't usually do, like meditation, yoga, reading books. They are some things I never get to do and I always want to do so I take some time to do that stuff, touring takes so much time and energy from me. I have time to write in English because it's a way to write in a less direct way than French.
When you are able to return to the stage, what can we expect from the live shows?
This quarantine is making me think about so much stuff. I want to make my tours more eco-friendly, I want to work with someone to make it less harmful to the planet. So I think it's going to be the same show but I think the tour crew, my musicians and me are going to change during this quarantine time.
All proceeds from Songs For Australia project are going to:
.    
.    
.    
.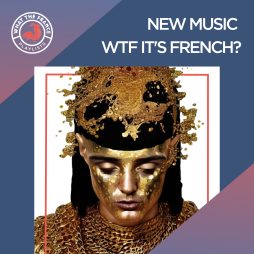 Partners
New Music – WTF It's French?
How much do you know about music made in France? You might be surprised!
Listen now