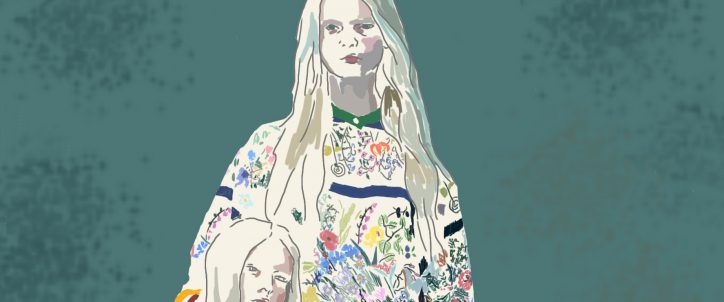 Pop The Champagne | A fashion week Playlist
As the Paris Fashion Week is coming to an end today, make the most of it by listening to our playlist 'Pop The Champagne' full of energetic hits, perfect for your wild evenings.
Start by stretching your legs with 'Comme si' by Christine And The Queens. Cléa Vincent takes over the dancefloor with her pure 80s track 'Dans les strass'. Papooz's groovy notes and Malik Djoudi's 'Belles sueurs' will then help you loosen up, before the party keeps going with Johan Papaconstantino in a more oriental mood. Meanwhile, the rhythm slows down with Nouvelle Vague, and 'Oh My' by Hugo Barriol will make you want to put your lighter in the air.
Pumping up the volume, Laure Briard wakes up the crowd with her track 'Kooky Sun', helped by Hyphen Hyphen and 'Lightenup' by Parcels which will definitely get you back on track. Let Flavien Berger transport you to another dimension as the last guests are about to leave, and the only thing left to do is to clean up the carpet with Agar Agar. Good night!