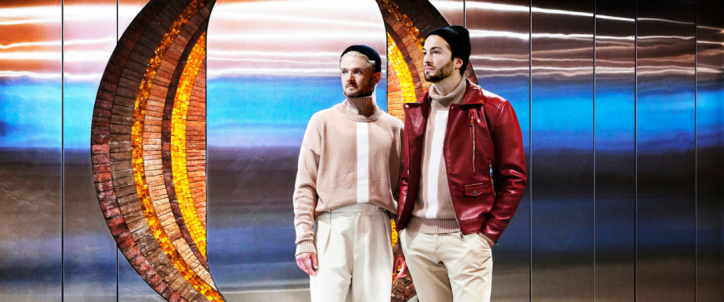 Ravages | New EP 'Jusqu'Au Large'
French duo Ravages, featuring Simon Beaudoux and Martin Chourrout, are releasing their second EP Jusqu'Au Large in May.

Simon and Martinare fascinated by visions of the future. The duo's name is taken from a science fiction novel by French writer René Barjavel. In this context, and with influences like Kraftwerk's Mensch-maschine and cinematic visions (Brazil, John Carpenter), Ravages take us on a futurist pop odyssey in which waves of synths are blended with sweet-and-sour melodies that recall New Order, LCD Soundsystem, Phoenix, Serge Gainsbourg and Malik Djoudi.
Among the tracks we can find lullabies written during sleepless nights ('Rouge Soleil', which features on the soundtrack of Netflix series Emily In Paris), reflections on social determinism ('D'Où Je Viens') et exuberant anthems ('Munich').
Ravages take us into a world of innovative electronic music, adding a pinch of contemporary pop, and with the most important factor of all: the desire to reinvent themselves. As Simon sings in one of the duo's songs: "Become something else, question everything, destroy everything, nothing will block our path,"