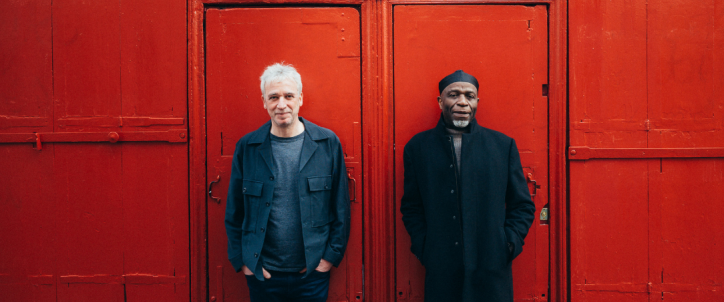 Ray Lema & Laurent De Wilde | 'Wheels', a second collaboration
The new album from 75-year-old jazz virtuoso, singer, pianist and composer Ray Lema is a collaboration with prodigious pianist Laurent De Wilde. Wheels follows on, four years later, from Riddles, their first masterpiece as a duo. It's another high-calibre, jazz/contemporary piano release on French label Gazebo.
Raymond Lema was born in the Belgian Congo in 1946 and at the age of 14 witnessed the country's independence. From a young age he was already showing signs of an exceptional musical talent, playing keyboards, guitar and drums, and became very active in the clubs of Kinshasa (playing with the likes of Papa Wemba). His discography now includes over 20 albums. Living in Paris since 1982, Lema made a name for himself as a 'world music' artist and worked with a large number of international names like Stewart Copeland, Joachim Kühn and Archie Shepp. After the release of the impressive album Hommage A Franco Luambo – On Entre KO On Sort OK (2020), he has collaborated for a second time with Laurent De Wilde, one of the most respected European jazz pianists.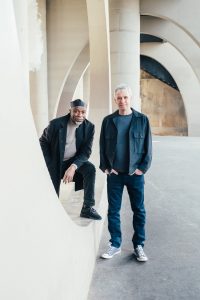 Laurent De Wilde was born in Washington D.C. in 1960. At the age of four, he emigrated to France with his parents. As a result his childhood was strongly influenced by French culture, and music in particular. Thanks to a scholarship, he returned to the US in 1984 to fulfil his dream of studying jazz piano. In the years that followed, he worked with numerous artists (including Greg Osby, Reggie Workman, Ralph Moore and Aldo Romano), played around the world and wrote music for theatre and films.
The result is that two living legends of the piano – both have won the prestigious Django d'Or prize – come together on absorbing album, Wheels. It's a fascinating journey around the world that, in bravura style, combines jazz, blues, tango, ragtime, reggae and waltzes.