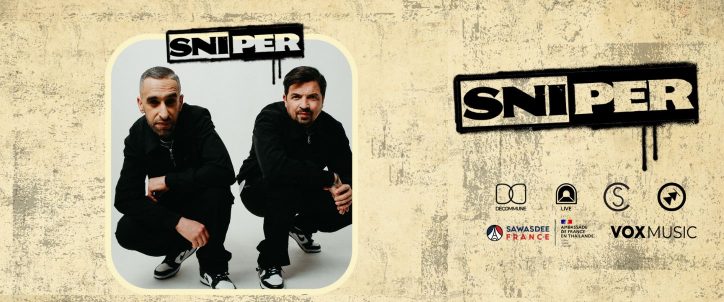 SNIPER | Thailand & Vietnam – Win Tickets!
The iconic rap band SNIPER is coming to Thailand and Vietnam this November! Win Tickets to their Bangkok show!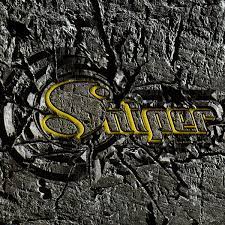 Celebrating the 20th anniversary of their legendary album "Gravé dans la roche" the group is reuniting for a one-of-a-kind tour, marking their first trip to Asia.
Enjoy a memorable night with this iconic French rap crew from the 2000s, who sold over a million albums. The legendary rappers Tunisiano and Aketo, alongside the famous DJ BLAIZ (known for his work with Swift Guad, Flynt, Kacem Wapalek), will take you back to the world of Parisian hip-hop by performing their unforgettable classics.
November 16th
Bangkok, Thailand
@DeCommune
November 18th
Ho Chi Minh, Vietnam
@Cafe des Stagiaires
This event was created by VOX Music and supported by Sawasdee France and Live Promotions Bkk
About Sniper
SNIPER is a French hip-hop group from Val d'Oise. Initially composed of DJBoudj and rappers Aketo, Blacko and Tunisiano, the band released three legendary albums:  Du rire aux larmes (2001), Gravé dans la roche (2003) and Trait pour trait (2006) sold in total over a million of copies.
After these commercial successes and numerous concerts across the world, Blacko left the group for the first time. Aketo and Tunisiano then released the album À toute épreuve (2011) as a pair before reuniting with the third member of SNIPER for a final joint album Personalité Suspecte (2018).
Today, SNIPER lives on through the duo of Aketo and Tunisiano. The two artists perform on stage under a new formation, thus reviving the classics and presenting new titles.
COMPETITION
Take part for a chance to win a double pass to their Bangkok Show
Competition ends Tuesday 14th November, 12pm