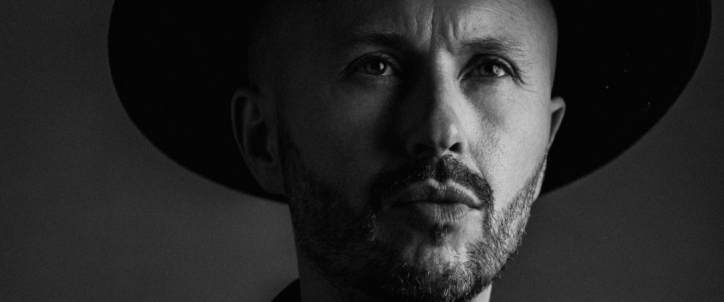 Wax Tailor | 'Everybody Remixes'
Renowned French producer Wax Tailor has released Everybody Remixes on his own label Lab'Oratoire. It's the follow up to his album The Shadow Of Their Suns, released at the beginning of the year, and contains remixes of his track 'Everybody', which features legendary rappers Del The Funky Homosapien (Gorillaz, Hieroglyphics, Deltron) and Mr Lif (Thievery Corporation, Def Jux).
The first remix comes from Wax Tailor himself, with an engagingly cinematic electro take, while the second comes from South African producer Kanif The Jhatmaster. Kanif The Jhatmaster says of his remix, "I think one of the interesting things with remixing is bringing a different feeling to a song. Finding different emotions in the words. Del and Lif are two of my favourite MCs. It was a real pleasure to work on it."
With seven studio albums and over 800 shows in 60 countries to his name, as well as numerous awards, Wax Tailor is considered as one of the most important ambassadors of the French electro hip hop scene abroad. Born and raised in France, near Paris, Wax Tailor has sold close to half a million physical albums and been streamed millions of times on streaming platforms.
Wax Tailor says of his experience remixing his own music: "I hadn't remixed one of my own tracks for a long time. It's a really special thing for me to do, it's like seeing from the inside and the outside simultaneously. I wanted to give this remix something more cinematic."
The temptation to revisit and refine one's own work is strong in many artists. It's certainly the case for Wax Tailor, who has taken 'Everybody' to a new level while retaining the lyrical core of the original. Kanif The Jhatmaster meanwhile takes the single in a darker direction and includes references to old school hip-hop. The two remixes are accompanied by an instrumental that allows the listener to freely take in all the twists and turns of the track.