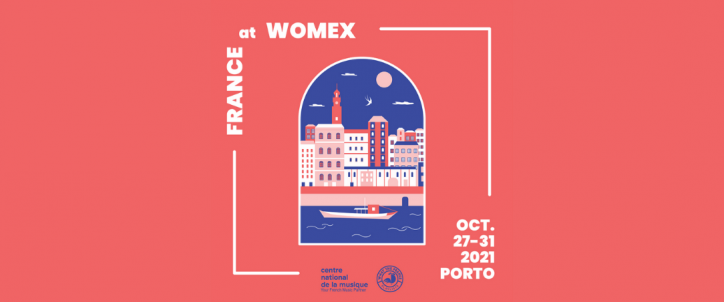 WOMEX 21 l The playlist!
Womex Worldwide Music Expo is the major professional event for world music and this year it's taking place in Porto, Portugal over five days. It's the biggest conference in the world music calendar, with professional networking, conferences, films and showcases.
More than 2 500 professionals (including over 260 artists) from 90 countries get together every year in October, making Womex not only the premier networking platform for the world music industry, but also the most diverse musical conference in the world. The range of music is unequalled in the international market, from the most traditional to the avant-garde, embracing folk, jazz, local cultures and diasporas as well as urban and electronic sounds from all over the world.
But you don't have to be a music industry professional to enjoy the line-up as we've put together a playlist featuring the 12 'Made in France' artists appearing at the event his year!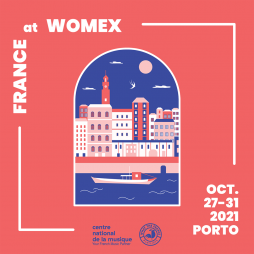 Events
France @ Womex 2021
The Womex is an international event dedicated to world music, held from from October 27...
Listen now
The artists are:
La Perla (Colombia)
Lova Lova (RDC/France)
Scúru Fitchádu (Cap Verde/Portugal)
Lucas Santtana (Brazil)
Lúcia de Carvalho (Angola/France)
Cimafunk (Cuba)
Ghetto Kumbé (Colombia)
Manou Gallo (Ivory Coast/Belgium)
Pongo (Angola/Portugal)
Naïssam Jalal & Rhythms of Resistance (Syria/France)
Asna (Ivory Coast/Senegal/France)
Atine (Iran / Palestine / France)