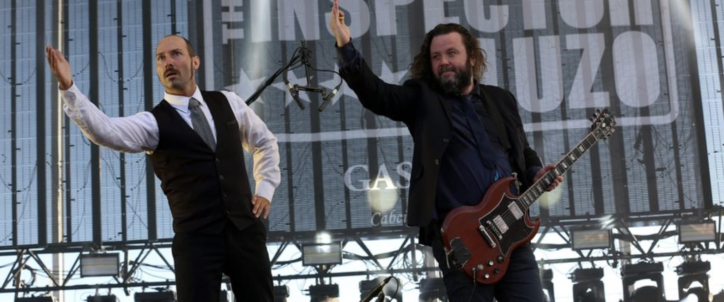 Retrospective with SBS French | Artist of the month I The Inspector Cluzo
What The France and SBS French are joining forces to present to you "Retrospective" – a series of podcasts dedicated to our different Artist Of The Month.
In February, we told you about The Inspector Cluzo. (Re)discover the duo, who is preparing a new live album expected to be released in October 2020.
Article published on Feb 21st, 2020.

"Thinking globally, acting locally, on our own humble scale"
They've played more than 1000 gigs in 65 countries. In Australia, they've played Falls Festival, Bluesfest and more. But when not touring or playing music, the duo The Inspector Cluzo – who have just released their new album Brothers in Ideals, run an organic farm in the south west of France.
Welcome to our first 'Artist of the Month' feature!
This new section will tell you everything about one particular artist, selected for you each month.
When it came to making the decision on who would be the first 'Artist of the Month', we started the search for the best fit, made a shortlist and contacted the different artist's teams to have more information. We made a first selection, however, at the very last minute, after we came across the press release announcing The Inspector Cluzo's new album, an obvious choice!
Given the unprecedented events that Australia is currently facing, in a time where we're talk about climate change and the impact of human on earth, more than ever, we thought it was important to put the spotlight on a band that not only writes songs about it, but also adopted a lifestyle aligned with their values.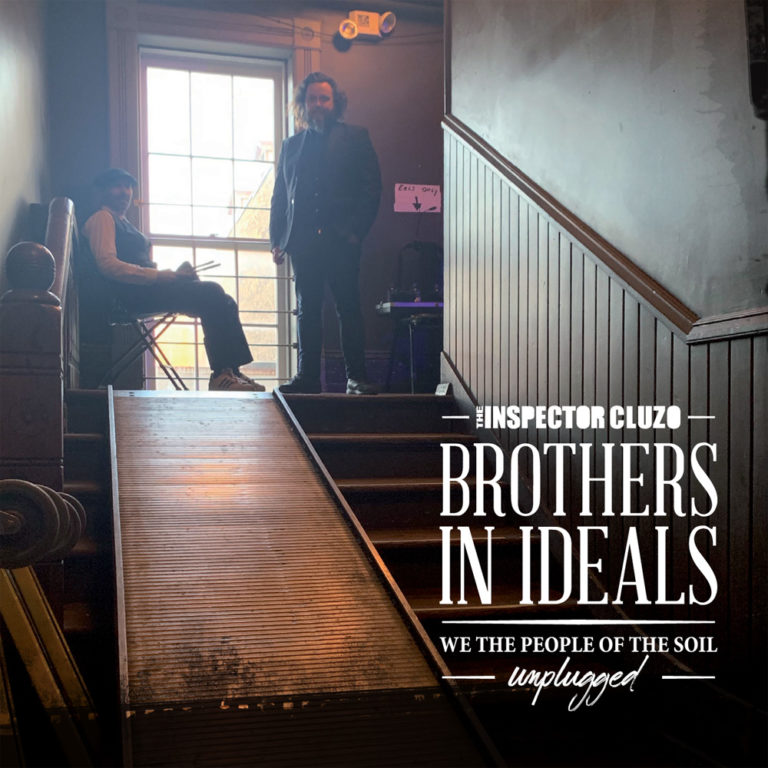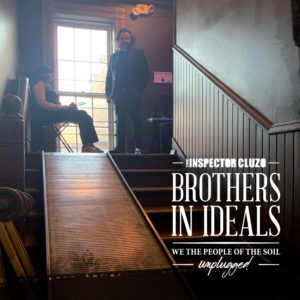 Discover The Inspector Cluzo
A voice ranging from a rich earthy growl to hauntingly beautiful heights.
Two long-term friends from the south-west of France have managed to create more than music. When they're not touring the world – having played in 65 countries and performed over 1,000 shows in the last ten years – the pair have taken the path of sustainable farming – two things that you don't necessarily associate with each other.
Laurent Lacrouts and Mathieu Jourdain, having been friends for 26 years after performing in a number of different projects, decided to form The Inspector Cluzo in 2008. They have since recorded seven albums and an EP, selling over 100,000 copies world-wide.
These numbers hold even more weight knowing that the band is fully independent. The duo runs their own label, Fuck the Bass Player Records (a reference to the bass player from their previous band who never showed up to rehearsal – perhaps why they've decided to play without one!), management, booking, recording and publishing.
The band name is, of course, inspired by Chief Inspector Jacques Clouseau from the Pink Panther movies. The pair have chosen to perform as Malcolm, on guitar, and Phil, on drums. The duo create a blues-rock fusion that can at times reach a funky, dirty or even metal-like crescendo, depending on the track, but with lyrics that recognise local and global issues. Their track names too point to their love of organic farming, with a sarcastic edge. In 'GMO and Pesticides', they declare they "will make you live better" or in 'Quit the Rat Race', they promote going down a new road.
Whilst the background and inspiration behind the group is worth noting and admiring, it takes focus away from something that makes this group so special – Malcolm's voice! He can range from a rich earthy growl to hauntingly beautiful heights and adds an exceptional level of depth to every song.
Experience for yourself the versatility of Malcolm's voice, in the song The Run from their album Rockfarmers (2016).
Brothers in Ideals
Their latest opus, 'Brothers in Ideals', released in January 2020, is an unplugged version of previous 2018 album 'We the People of the Soil', which sold over 25,000 copies. The band are known for rocking out on stage, but this unplugged version really shows the tender side of their sound.
For this album, the band returned to Nashville (USA) to work with the six-time Grammy Award-winning record producer, engineer and mixer, Vance Powell. The American is famous for his work with the likes of Chris Stapleton, Jack White, Arctic Monkeys, Wolfmother and many more. Vance Powell has produced We the People of the Soil and mixed Rockfarmers for the band. This choice says a lot about the ambition of the two men, always striving to deliver their best.
As with their high quality farmed produce, their aim is to deliver the best art.
The Farm
Not only do the band play, rehearse, tour the world and record, but they also run Lou Casse, an organic farm in Gascony, in South-Western France.
This was a very conscious approach for the musical farmers after a hectic ten-year period. "We saw the disasters made by economic globalization and its consequences – pollution, intense urbanization, desertification, multinational companies buying up farms, poverty, junk food, wars due to monopolies, and so on. Hence we decided to act, thinking globally, acting locally, on our own humble scale, without thinking we can change the world ourselves. "
The friends had two goals in mind; to make their own food and to create products that draws on local tradition and culture and which is distributed locally.
Their decidedly unorthodox approach was explored in this documentary by Yan Sourigues –
To the guys from The Inspector Cluzo, music is much more than music.
The beauty of it is that Malcolm and Phil live in exactly the same way they approach music: freely, kindly and with conviction. There is alignment between what they write about and how they live.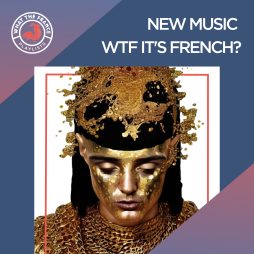 Partners
New Music – WTF It's French?
How much do you know about music made in France? You might be surprised!
Listen now