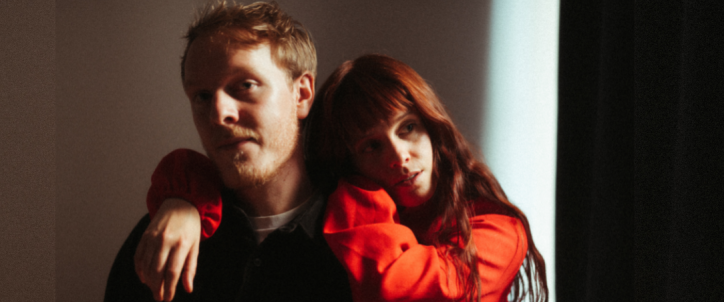 Black Lilys | New album 'New Era'
On New Era, French group Black Lilys present pop music that steers a path between strength and vulnerability. Camille's voice is paired with spacey guitars and the electronic drum sounds courtesy of Robin.
Camille and Robin Faure began writing their first songs as teenagers. After the death of their mother, who was also a musician, making music became a necessity for the pair and Black Lilys was the result. With their debut album Boxes, released in 2018, they started having their first successes and toured throughout France, sharing stages with the likes of Chris Garneau, Emilie Simon, The Dø, Dyonisos, Pete Doherty and Zaz.
Their dreamy, melodic singles 'Night Fall' and 'Wrong Timing' have already featured on the soundtracks of Netflix series Elite and Partner Track. The duo's rather Nordic sound combines folk, pop and electronic music, creating a blend of intimate moments and powerful explosions. To write the new songs, Camille and Rob travelled to Scotland and took inspiration from the great valleys of the Highlands and the rainy days that are so typical of the region.