Camel Power Club | un nouvel album et une tournée en novembre
Camel Power Club like to maintain a low profile. With his head in the clouds and his feet on the ground, Léonard is the man behind this strange, three-word combination. A multi-instrumentalist and producer, born in France in 1990, he lives in the Alps, near the Italian border. His new album is out now and a tour is announced for November.
Since 2015, he has been a key figure on the French electronic indie scene and has toured Mexico, playing at one of South America's biggest festivals (Tecate Pal'Norte, Monterrey), and Eastern Europe. His sounds recalls LCD Soundsystem and Polo & Pan, and draws on influences from folk to electronic surf. Everyone can recognise themselves in songs that have had over 30 million views online.
He is also a member of chamber folk duo Racoon Racoon, with whom he has recorded three EPs in Belgium with two talented musicians from the Orchestre Philharmonique de Bruxelles: Thomas Fiorini (double bass) et Emile Verstraeten (violins and mandolin). He met them while working as a sound engineer on a soundtrack by Ramin Djawadi.
His new album Narukanaga was released in May and brings together 16 songs recorded over a number of years. He will soon be back on stage to promote the new release, with a European tour beginning in the autumn.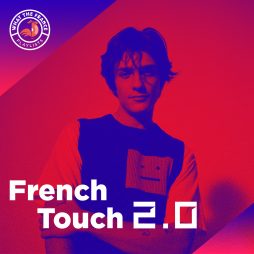 Genres
French Touch 2.0
Get your hands on the latest electronic music hits made in France.
Listen now