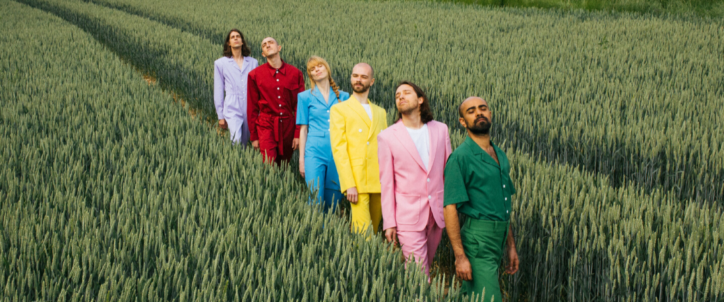 Catastrophe | Two new singles and an album!
Catastrophe are back with two singles 'Encore' and 'Solastalgie'. The band, founded in 2015 with one foot in the French avant-garde tradition and the other in the progressive pop scene, have also announced the release of their new album GONG! on 11th September.
"The universe carries on without us"
The band have already given us two clues to the directions their album might go in. One dances, the other is still. One is combative, the other more contemplative. One is daytime, the other is night. One is enthusiastic, the other is melancholy.
'Encore' and 'Solastalgie' were written six months ago but they're still relevant as far as the group in concerned. They don't want life to stop, they want "your body, again and again" and they also know that "the universe carries on without us." Every day they experience contradictory feelings and have decided to turn them into music.
252 billion tonnes of ice melt every year; we use our smartphones on average 52 times a day, and the number of words we use per minute has gone up by 8% since the 2000s. Everything is accelerating and we're running out of time. Fears, laughter, faith, anger and boredom all meet in the same room to ask how we can stop time. That's the starting point for Catastrophe's new projec, in which music, dance and text enter into a dialogue with time.