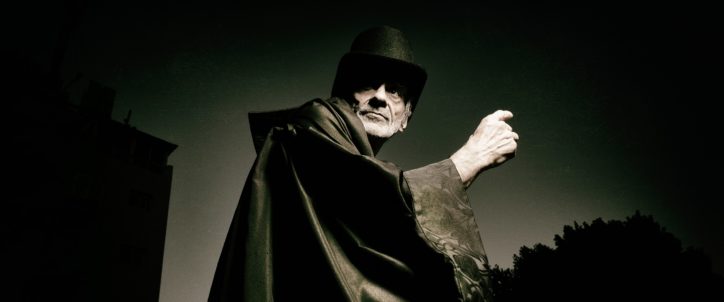 Daniel Melingo | "The French appreciate the sophistication and the deeper meaning of a work of art"
Argentinian multi-instrumentalist Daniel Melingo is part of the living history of Argentine rock. In 1980, he joined the group Los Abuelos de la Nada while also forming Los Twist with Pipo Cipolatti. Two years later he was invited by Charly García for his debut solo album, Yendo de la Cama al Living.
Over time his fame grew and, between the end of the 90s and the 2000s, Melingo started to explore tango on two solo albums – Tangos Bajos (1998) and Ufa (2003) – which were both successes. Playing numerous shows in his home country as well as abroad, he also recorded another two albums, Santa Milonga (2004) and Maldito Tango (2007), financed and published by French label Mañana and overseen by his compatriot Eduardo Makaroff – the founder of French electronic tango group Gotan Project.
A few months ago Melingo released his most recent album Oasis on French label Buda Musique, trailed by tracks like 'Navegantes', 'Está Vivo', 'Camino y Hablo Solo' with Vinicio Capossela and 'El Blues Rebétiko de 7 Vidas' with Andrés Calamaro. Classic and modern, audacious and courageous, Oasis is a synthesis and the logical conclusion of his work to date: rock and the return of democracy in Argentina, his first steps in Europe in the 80s and 90s and a new vision of tango in the 21st century.
It took you about two years to make Oasis. Did your concept for the album evolve over time or was it always intended as a sequel to the previous two?
The concept didn't change, it was precisely the development of the concept that delayed the project so much, the trial and error. It also took so long because it was necessary to whittle the songs down, both in the number of them and their length. This phase, as well as preparing how we were going to mix the album, took some time.
The narrative of Oasis continues the adventures of a character called El Linyera, who you've been playing for more than a decade. Is the name of the album connected to the character and where he's ended up after spending years roaming the world?

Yes, of course. I realized that my methodology has a lot to do with the idea of discovering things as you go. I need to surprise myself with what I'm creating in the moment of creation. And that's something that I do a lot, a decide on a direction without knowing exactly where I'm going, but that it itself tells me which path I should be on.
Oasis is the third part of a trilogy which started in 2014 with Linyera and which continued with the Anda album. Is this trilogy your most ambitious project?
There's always a good dose of ambition in my projects. I've been releasing solo albums for 25 years now and they're all pretty ambitious, it's also for that reason that more than one has had a delayed released. On several occasions I've held back my albums so I could go over them one last time, like when you're getting ready to publish a book. It's when you're making corrections that you can really condense the ultimate message.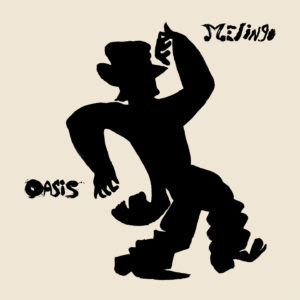 Your career has seen you play in one of the most important Argentine rock groups. What made you want to move from rock to tango?

It came from the fact that I didn't start with rock, I was in a classical ensemble to begin with. Tango and rebetiko are genres that I absorbed through my father, mother and grandparents. It's from the age of 20, when I joined Los Abuelos de la Nada and met Miguel Abuelo, that I started to learn about rock, pretty much in public. It wasn't easy learning the technique for tango, but I got there thanks to my training.
What was it about France that made you want to release your music on labels there like Mañana and Buda Musique? Do you feel there's a particular connection that French audiences have with your music?

I didn't find those labels, they found me, they saw my style and they liked it. There always has to be a connection between the person releasing something and the person whose music is being released. It's a lot easier for an artist if people come looking for you, instead of having to knock on doors. I found a connection with the French public because my work is sophisticated. I believe that the French have a refined palette, the French appreciate the sophistication and the deeper meaning of a work of art. Finding different levels of interpretation in a work is something that the French ear is attuned to.
What were your early years like as a musician in Europe and how do you view your audience?

My first visit to Europe was in 1983, when I came to record the second Los Twists album, Cachetazo al Vicio. Then, I came back in 1985 when I was playing with Charly García and his band. Between 1988 and 1995 we lived in Madrid, where I developed my work as a producer, but it wasn't until 1998 that my music really grabbed the attention of European audiences. In 2001, Eduardo Makaroff from Gotan Project invited me to work with his label Mañana, and it's at that point that I started to have this musical relationship with France. In 2003 he released my first work, the Santa Milonga album, and that's how my first European trilogy came into being. I've been working in central Europe for 17 years now without interruption.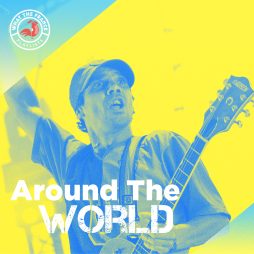 Genres
Around The World
Explore the latest world music hits made in France. Follow us for weekly updates !
Listen now